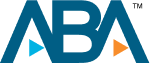 Frequently Asked Questions (FAQ) – Personal Injury
Personal Injury Claim Help In Florida – Florida personal injury FAQs
At the Law Offices of Jason Turchin, we understand that dealing with a personal injury can be a confusing and stressful time. To help you better understand the personal injury claim process, we have compiled a list of frequently asked questions (Florida personal injury FAQs) and their answers.
What is a personal injury claim?
A personal injury claim is a legal action brought by an individual who has been injured due to the negligence or wrongful actions of another person or entity. The purpose of a personal injury claim is to compensate the injured party for their injuries and other losses, such as medical expenses, lost wages, and pain and suffering.
What types of personal injury cases do you handle?
Our experienced attorneys handle a wide range of personal injury cases, including but not limited to car accidents, slip and fall accidents, medical malpractice, product liability, workplace injuries, and wrongful death claims.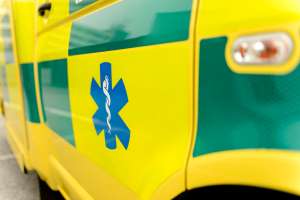 What is negligence?
Negligence is the failure to exercise the level of care that a reasonable person would have exercised in a similar situation. In a personal injury case, negligence must be proven to hold the responsible party liable for the injured party's damages.
How long do I have to file a personal injury claim in Florida?
In Florida, the statute of limitations for most personal injury claims is two years from the date of the injury. This means that you have two years from the date of your injury to file a lawsuit against the responsible party. However, there are some exceptions to this rule, such as medical malpractice cases or cruise cases. It is crucial to consult with an experienced personal injury attorney to ensure that your claim is filed within the appropriate time frame.
How much is my personal injury case worth?
The value of a personal injury case depends on various factors, including the severity of your injuries, the amount of your medical expenses, lost wages, and the impact of your injuries on your quality of life. Our attorneys will work diligently to evaluate your case and seek the maximum compensation possible for your specific situation.
What is a contingency fee?
A contingency fee is a fee arrangement in which the attorney only gets paid if they recover compensation for the client. In this arrangement, the attorney's fees are a percentage of the total compensation recovered. If no compensation is recovered, the client does not owe the attorney any fees.
Do I need a personal injury attorney?
While you are not legally required to have an attorney for a personal injury claim, having an experienced attorney on your side can likely increase your chances of success. A personal injury attorney can help you navigate the complex legal process, gather necessary evidence, negotiate with insurance companies, and represent your best interests in court if necessary.
How can the Law Offices of Jason Turchin help with my personal injury case?
At the Law Offices of Jason Turchin, our experienced Florida personal injury attorneys are dedicated to helping you seek the compensation you deserve. We will guide you through the entire claim process, from gathering evidence and negotiating with insurance companies to representing you in court if necessary. With our expertise and commitment to your case, you can focus on your recovery while we handle the legal aspects of your claim.
What should I do after a personal injury?
One of the Florida personal injury FAQs we get involves what to do after an accident in Florida. After a personal injury, it is essential to take the following steps to protect your rights and build a strong case:
Seek medical attention immediately, even if your injuries seem minor.
Document the accident scene by taking photos, collecting witness contact information, and writing down any details you can remember.
Report the accident to the appropriate authorities, such as the police or your employer.
Keep records of your medical treatment, expenses, and any missed work due to your injuries.
Avoid discussing the details of your case with anyone other than your attorney.
Contact an experienced personal injury attorney as soon as possible to discuss your case.
What should I expect during the personal injury claim process?
The personal injury claim process can be complex and time-consuming, but our attorneys will be with you every step of the way. The process typically involves the following steps:
Initial consultation with our attorneys to discuss your case and potential legal options.
Investigation and gathering of evidence to support your claim.
Filing a claim with the responsible party's insurance company and negotiating a settlement, if possible.
If a settlement cannot be reached, filing a lawsuit and preparing your case for trial.
Going to trial, if necessary, and presenting your case to a judge or jury.
Receiving a verdict or negotiated settlement and collecting your compensation.
Can I still recover compensation if I was partially at fault for my injury?
Florida follows a modified comparative negligence rule, which means that you can still recover compensation for your injuries even if you were partially at fault. However, your compensation will be reduced by the percentage of fault assigned to you. For example, if you are found to be 25% at fault for your injury and your total damages are $100,000, you would be eligible to recover $75,000. If you were found to be 51% or more at fault, you may not be able to recover anything.
Florida personal injury FAQs
If you have any further questions about personal injury claims or would like to discuss your case with our experienced attorneys, please call us at 800-337-7755 or contact us through our chat agents for a free consultation. These Florida personal injury FAQs will hopefully give you a base to start from. We are here to help you seek the compensation you deserve.
Client Reviews
Get in Touch
1

Free Consultation

2

Available 24/7

3

Serving Florida, NJ, NY, and Washington, DC.
Fill out the contact form or call us at
(800) 337-7755
to schedule your free consultation.