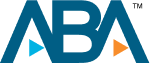 Medical Malpractice
Florida Medical Malpractice Attorney – Miami Med Mal Lawyer
We represent individuals who are injured or killed as a result of the negligence of hospitals, clinics, or doctors. A hospital or doctor may be responsible for failing to order tests, missing a diagnosis, or failing to use reasonable care within the standards established in a given community.
The law limits the time within which a victim or family of a victim can bring a claim for medical malpractice. It is important to consult with an attorney if you feel you or your loved one is a victim of medical malpractice.
Ft Lauderdale Medical Malpractice – FL Med Mal Lawyers
Our attorneys handle medical malpractice claims throughout Florida. We handle med mal cases in Miami, Tampa, Fort Lauderdale, Port Saint Lucie, Orlando, Naples, Key West, Palm Beach and throughout Broward County.
If you or a loved one has been injured, contact us online or call us at 1-888-988-4284 to set up a FREE consultation to discuss your legal options.
Miami medical malpractice attorney – Ft Lauderdale malpractice lawyers – South FL medical malpractice law firm.
Visit our Social Media Sites as well for more information:
Client Reviews
Get in Touch
1

Free Consultation

2

Available 24/7

3

Serving Florida, NJ, NY, and Washington, DC.
Fill out the contact form or call us at
(800) 337-7755
to schedule your free consultation.