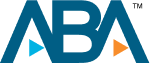 Personal Injury Litigation CoCounsel
If you are an attorney looking for Florida cocounsel for a personal injury lawsuit, or are a Florida attorney handling presuit claims and need a litigation attorney in Florida to file a lawsuit on a case which are denied or where you got a low offer, contact us today to see how we can support your law firm or client's needs. You can reach us at (800) 337-7755 or contact us through our live chat or contact form. We work on a contingency fee basis and there are no fees or costs if there is no recovery.
What is a cocounsel arrangement?
A cocounsel arrangement allows a law firm to share the responsibility of a case with another lawyer or lawyers. This may be done by dividing up tasks for handling the case, such as writing court documents and sending letters to opposing counsel; or it can involve sharing responsibility for taking an active role in courtroom proceedings, such as questioning witnesses; or it may involve passing off a case that one lawyer handled in pre-litigation to another lawyer who will file a personal injury lawsuit. Cocounsel arrangements are common in complex cases, such as those involving class actions and mass torts (i.e., where many plaintiffs have suffered damages from the same incident), and where some law firms generally handle only prelitigation cases.
Litigation Lawyers To Help Prelitigation Law Firms
Many law firms focus on prelitigation cases and hire litigation lawyers who can take over when a defendant denies an accident claim or makes a settlement offer which is too low to fully compensate the injured client. The Florida Litigation lawyers at the Law Offices of Jason Turchin often accept prelitigation cases from other lawyers, such as plaintiff personal injury attorneys, and arrange a fee division for both law firms to receive compensation after the case is concluded. If a lawsuit goes forward, the litigation attorney will generally handle the case management and control.
What are the benefits of a cocounsel arrangement?
For Plaintiff Injury Attorneys, there could be a tremendous benefit from using a litigation lawyer because it frees them up to handle their caseload while leaving time-consuming activities—such as filing documents with the court, taking depositions, attending hearings and dealing with opposing counsel—to someone more experienced in courtroom procedure.
By farming out cases that the firm does not have the adequate staffing, experience or budget to handle, the law firm can focus on its typical day-to-day processing of cases. Another benefit is that it can help increase profits because the law firm and its cocounsel will generally not have to split the expenses. If our firm takes over as lead counsel, we generally cover the expenses moving forward.
For Injury Victims, working with an experienced litigator could help them achieve the best result on their case. Insurance companies sometimes hold back money or deny cases presuit and it may take a lawsuit to maximize a victim's compensation.
Litigation attorneys for personal injury firms
Our injury lawyers have worked as cocounsel for many prelitigation lawyers who opted to refer an accident case to a litigation lawyer to further process the case. We have been able to help lawyers from all over the US with cases in Florida. For example, we accepted a case from a personal injury attorney who brought us a slip-and-fall accident on a cruise. He was not able to take the case past prelitigation because he was not licensed in Florida. We took over the file and filed a lawsuit for our client after the defendant denied liability. The claim settled during mediation.
Product liability cocounsel in Florida
Our product liability lawyers are often retained as cocounsel in complex product liability lawsuits and claims around the United States. We have experience representing victims in various product liability cases, including pressure cooker injury claims, One Wheel injury claims, automotive defect claims, electric sauna blanket burn injuries, defective toys and child products, and more.
Our litigation lawyers also work with some of the largest Florida prelitigation law firms. If you are an attorney looking for Florida cocounsel on a personal injury matter, give us a call to see how we can help, or feel free to contact us through our live chat or contact form. You can reach us at (800) 337-7755.
Client Reviews
Get in Touch
1

Free Consultation

2

Available 24/7

3

Serving Florida, NJ, NY, and Washington, DC.
Fill out the contact form or call us at
(800) 337-7755
to schedule your free consultation.