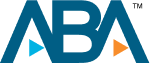 Child Injury Lawsuits
Many child injuries are the result of negligence. To win child injury lawsuit, a child must generally prove that the defendant owed him or her a duty to take reasonable care for his or her safety, that the child was injured as a result of this breach of duty, and that he or she suffered damage as a direct result. However, many businesses, schools and day cares may owe a higher duty to care for the child and make sure they do not get hurt while under the care of the facility. Our child injury lawyers at the Law Offices of Jason Turchin have represented numerous children and their families in negligence claims and lawsuits throughout Florida. If your child was hurt anywhere in Florida due to someone else's negligence, call us for a free consultation at (800) 337-7755 or chat with us today. You don't have to pay us any fees or costs if there is no recovery.
Negligence can be described as someone failing to act with the level of care which a reasonable person would do in similar circumstances. Negligence is often used in child injury cases because it almost always applies when someone causes an accident.
Child Injury Lawsuit in Florida
There are a few elements to prove negligence:
– Duty – A child must show firstly that another party had some kind of responsibility towards them and therefore they should have acted carefully. For example, in child injury cases involving child care providers, the child's family would generally show that there was a duty of care that the child care provider owed them by virtue of having their child in his or her care.
– Breach – The second element is breach. This means showing how the other party failed to fulfill this responsibility and caused an accident. If someone runs a red light and hits another vehicle, for example, they have breached their duty because they have not acted with reasonable caution as expected.
– Causation – The third element is causation which means that the child's injury must be considered as a direct result of the negligence or breach of duty. If someone hits another car when running a red light and the child in the other car is injured, it can be relatively simple to prove causation because if one had not run through a red light, he or she would not have collided with another vehicle and therefore their child would not have suffered injuries.
– Damages – The child injury victim must be able to show that he or she has suffered damages because of the accident.
Claims Against Parents For Child Injury
Anyone filing a child injury claim in Florida can file against an individual who has harmed them, or against their child's parent if the child was injured under the care of another person, usually a child care provider. Parents can also bring child injury claims for loss of consortium (e.g., inability to participate in family life) when their child is seriously injured or killed in an accident caused by someone else's negligence.
Child Injury Lawsuit in Florida
There are several kinds of child injuries which can be considered negligence:
Fall from window
Drowning
Abuse
Animal attacks
Daycare injury
Defective crib
Defective stroller or furniture
Poisonous substances
Medical malpractice
If your child has been injured, it is important to speak with a child injury lawyer in Florida in order to find out if you child can recover compensation for his or her injuries.
Options for a Minor's Settlement
When a minor's personal injury claim is settled in Florida, there are different options for what to do with the money depending on how much the minor may receive. For small settlements, it is generally enough to pay for future or current medical bills and some money for pain and suffering. For larger child injury settlement claims where child receives many thousands of dollars, his or her best interests should be carefully considered when deciding how child injury money will be used.
One option that has become increasingly popular in child injury lawsuits under the age of 18 years old is often referred to as a "structured settlement." A structured child injury settlement involves receiving part of the child's settlement in one lump sum payment, while another portion of the child's compensation are paid out over time according to what was decided at the time of the child injury lawsuit or settlement. Structured child claim settlements are usually beneficial for children because it could avoid placing the money in a Guardianship.
A Guardianship over the property is where a child's child injury settlement is managed by child's parent or guardian or another person or company specified by the Court. Under a Guardianship, the child will generally not have access to the settlement money until child reaches the age of majority (which is 18 in most states).
On the other hand, there are times when a Trust might be advisable for how child injury compensation can be handled before child turns 18 years old. A trust is where someone else holds the child's money for their benefit. An experienced Child Injury Attorney in Florida can help you explore the options for your child's money.
Settlements for Minors May Need Court Approval
It is also important to keep in mind that child injury settlements involving certain amounts of money or claims settled during a lawsuit may need court approval. Florida Statute s. 744.387 Settlement of Claims often controls what is required.
It is important to speak with child injury attorney about child injury lawsuit options in your area before moving ahead with a child settlement arrangement. The best interests of the child must always come first when deciding how a child's injury settlement funds should be managed and distributed after a personal injury claim.
Child Injury Lawsuits – Legal Considerations Affecting Parents of Injured Children
There are legal considerations which should be taken into account when bringing a child injury claim on behalf of your minor child in FL. The first consideration relates to what happens with the money.
Under Florida law, a settlement of a minor's personal injury claim may require Court approval. If child is awarded child injury settlement funds, the child may not be able to use those child injury settlement monies until they turn 18 years old. If child's child injury lawsuit was brought by a parent or guardian on behalf of the child, the court might allow certain money to be used before the child turns 18, but could subject distributions to those only by Court Order.
If you are thinking about filing a child injury claim on behalf of your minor child, it is very important to consult with an experienced Personal Injury Attorney in Florida before proceeding. The case value will depend upon many factors including but not limited to age of injured party, extent and severity of injuries, and medical treatment required as result of injuries.
When a settlement of any claim by the guardian, whether arising as a result of personal injury or otherwise, and whether arising before or after appointment of a guardian, is proposed, but before an action to enforce it is begun, on petition by the guardian of the property stating the facts of the claim, question, or dispute and the proposed settlement, and on any evidence that is introduced, the court may enter an order authorizing the settlement if satisfied that the settlement will be for the best interest of the child. The order shall relieve the guardian from any further responsibility in connection with the claim or dispute when the settlement has been made in accordance with the order. The order authorizing the settlement may also determine whether an additional bond is required and, if so, shall fix the amount of it.
When the amount of net settlement to the ward or judgment exceeds $15,000 and no guardian has been appointed, the court generally requires the appointment of a guardian for the property.
In making a settlement under court order as provided under Florida law, the guardian may be authorized to execute any instrument that may be necessary to effect the settlement. When executed, the instrument shall be a complete release of the person making the settlement.
Child Injury Settlements in Florida
When a child is hurt in Florida, they could be entitled to compensation. The child, or the child's parents, may file a child injury lawsuit to get this compensation. A child hurt in Florida may be entitled to a money award for:
Current and future medical bills
Pain and suffering
Lost wages (if the child is old enough to work)
Loss of enjoyment of life
The amount of money the child receives will depend on many factors, such as how severe the child's injuries are, whether the child will need future medical care, and the child's age. If the child is very young, they could still receive a large award for current and future medical bills and other economic damages, as well as pain and suffering and other damages.
If you have a child who has been hurt in Florida, it is important to speak with an experienced personal injury attorney in Florida at the Law Offices of Jason Turchin about your legal options. The attorneys at our firm have extensive experience handling child injury lawsuits and can help you get the compensation your child deserves. Contact us for a free consultation at 800-337-7755 or chat with us today.
Client Reviews
Get in Touch
1

Free Consultation

2

Available 24/7

3

Serving Florida, NJ, NY, and Washington, DC.
Fill out the contact form or call us at
(800) 337-7755
to schedule your free consultation.