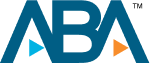 General Negligence
Attorney Jason Turchin represents individuals who get hurt as a result of another throughout Florida. If you were injured as a result of someone else's negligence, you may be entitled to compensation. Call the Law Offices of Jason Turchin today at (800) 337-7755 to understand your rights.
What is Negligence?
Negligence is a cause of action in a legal case, which occurs when a person or entity fails to exercise reasonable care and causes harm to another person. In Florida, there are generally four elements to a negligence claim, which include:
Duty of Care – The plaintiff must show that another person owed them a duty of care. This means that the person was expected to act in a reasonable way toward the victims and others who may have been in the victim's position.
Breach of Duty – If it is determined that the defendant owed the plaintiff a duty of care, then the plaintiff must show that the defendant breached that duty of care by failing to take reasonable steps to prevent harm. Usually, a breach of duty occurs when a reasonably prudent person in the same position as the defendant could have foreseen that a hazardous condition could have caused someone to get hurt.
Cause of Injury – The plaintiff must show that the defendant's breach of duty was the cause of fact of his or her injuries.
Actual Injury – The plaintiff must show that she was actual suffered an injury. An injury usually means physical or financial damage, but can sometimes include mental or emotional damage.
If the plaintiff can show all four elements, then he or she may be entitled to damages for negligence.
Common Types of Negligence Claims
Negligence emcompasses a wide range of personal injury claims, including:
Slip and Fall – Injuries from slip and fall happen when the property owners and managers fail to remove or fail to warn people of a hazardous condition on the premises.
Motor Vehicle Accidents – All drivers on the road owe a duty to drive with reasonable care. When you are hit by another vehicle, the driver may be held liable for negligence.
Bed Bugs – Hotels owners owe a duty of care to their guests that not only includes the duty to protect them from harm, but to provide them with a safe and clean environment. Hotels may be found negligence for failing to keep rooms free of bed bugs.
Violent Crime – Violent crimes like assault, battery, are often preventable. Sometimes, property owners fail to protect guests by not adequately securing their premises or equipping the corridors with better lighting.
Food Related Injury – When a restaurant or business owner fails to ensure ingredients and food related products are not contaminated, consumers can get food poisoning. Those in charge of handling food also have a duty to make sure foreign objects do not find their way into your meal.
Store Employee Negligence – Store employees who are lifting heavy items or operating machinery within the store can collide with customers. If they fail to exercise reasonable care or fail to warn customers that work in the aisles is being done, then the store may be held liable.
Wrongful Death – If a loved one dies as a result of another person's negligence, that person could be held liable if it was reasonably foreseeable that a death could occur.
If you or a loved one was injured due to the negligence of another person, you may have rights. At the Law Offices of Jason Turchin, our team of skilled Florida Negligence Attorneys can work with you to try and get you the compensation you deserve. Call us today for your free consultation at (800) 337-7755.
Client Reviews
Get in Touch
1

Free Consultation

2

Available 24/7

3

Serving Florida, NJ, NY, and Washington, DC.
Fill out the contact form or call us at
(800) 337-7755
to schedule your free consultation.