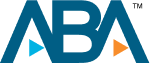 Cruise Ship Injuries
Cruise Injury Attorney – Experienced Cruise Accident Lawyer in Florida
Experiencing an injury or losing a loved one aboard a cruise ship can be devastating. Our cruise injury lawyers have represented hundreds of clients in cruise passenger injury claims. If you or a family member were injured or killed on a cruise ship, you might be entitled to compensation from the cruise line and other responsible parties. Contact us today at (800) 337-7755 for a free consultation. We work on a contingency fee basis, meaning you pay us no fees or costs if there is no recovery.
Preventable Cruise Ship Injuries and Deaths
Injuries and deaths aboard cruise ships are often preventable and foreseeable. Cruise guests expect a safe vacation, but many are injured or killed due to cruise ship negligence. Inadequate security, failure to maintain or inspect the property, and other factors frequently contribute to serious injuries and deaths. We handle various cruise ship liability cases, including slip and fall, trip and fall, and rape and molestation incidents.
Representing Hundreds of Injured Cruise Passengers
Florida Cruise Ship Liability Attorney Jason Turchin represents victims injured or killed as a result of cruise liability. Major cruise lines like Carnival and Royal Caribbean are based in Florida, and claims are typically required to be brought in Miami or Fort Lauderdale. Our law firm handles cruise liability cases for clients who have suffered slip and fall accidents due to wet and slippery substances on cruise ships, trip and fall incidents over inadequately marked thresholds, injuries from malfunctioning doors, and passengers raped or molested by cruise ship employees or passengers. We handle cases against all major Florida-based cruise lines, including Carnival, Royal Caribbean, Disney, and Celebrity.
Filing Cruise Injury Lawsuits Against Major Cruise Lines
Our friendly staff is trained to work with clients to handle their cruise liability cases properly and can provide additional resources, including referrals to medical providers, hospitals, counselors, and therapists. We can file cruise injury lawsuits in state and federal courts.
Note: If you were hurt on a cruise, your cruise passenger contract may limit where you can file your lawsuit. Most cruise contracts contain a clause restricting where lawsuits can be filed, sometimes even obligating the passenger to file suit in another location. For example, if you were hurt on a Carnival Cruise or Royal Caribbean cruise, their contracts generally require a lawsuit to be brought in federal court in Miami.
Time Limitations for Filing Your Cruise Injury Claim
Due to statutes of limitations, the time to bring a cruise liability claim is limited, often only six months or one year from the incident date. It is essential to consult with a cruise liner liability advocate and lawyer immediately to protect your legal rights. Our office can fight to recover any lost wages, past and future medical expenses, emotional damages, pain and suffering, and mental anguish allowed by law for the cruise liability victim and their family.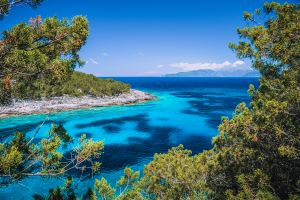 Co-Counsel Arrangements for Cruise Injury Cases
If you are an attorney with a client injured on a cruise, you may need to refer the case to a cruise lawyer in Miami who can file a lawsuit in the US District Court for the Southern District of Florida, or in Fort Lauderdale or Orlando, depending on the cruise company. We work as co-counsel with many law firms and can take over the handling of the cruise passenger injury claim. We can also pay co-counsel fees.
Contact Our Experienced Cruise Injury Attorneys Today
Contact Cruise Liability Victim's Rights Advocate and Lawyer Jason Turchin today to see how our office can assist you. We handle cases throughout Florida (FL) and Washington, District of Columbia (DC), and are available for co-counsel arrangements and consultation throughout the country. Our legal team will prosecute civil cruise liability cases in every county and city in Florida, including Miami, Fort Lauderdale, Tampa, Port Canaveral, and Key West, just to name a few.
Call us today at (888) 988-4284 for a free consultation. Our law firm is available 24 hours a day, 7 days a week, including weekends and holidays, to discuss your potential civil cruise liability claim.
Miami Cruise Ship Injury Lawyers – Fort Lauderdale Cruise Accident Law Firm – Port Canaveral Cruise Negligence Attorneys
Connect With Us on Social Media for More Information
Client Reviews
Get in Touch
1

Free Consultation

2

Available 24/7

3

Serving Florida, NJ, NY, and Washington, DC.
Fill out the contact form or call us at
(800) 337-7755
to schedule your free consultation.