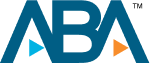 Carnival Cruise Injury Claim
Carnival Cruise Injury Claim Help
Were you injured while sailing on a Carnival Cruise ship? Your time to make a claim is limited. Call cruise ship injury attorney Jason Turchin today to discuss your rights and any compensation you may be entitled to at (800) 337-7755.
When you book a cruise, you do so with the expectation that you'll have the getaway of a lifetime. What you don't expect is to get hurt. An injury on a cruise ship can completely ruin your vacation.
Onboard medical services offer minimal treatment options for a wide range of potential injuries that can occur while on a cruise ship. Because you are on a ship in the middle of the ocean or in a foreign country, immediate and appropriate medical care is difficult to find.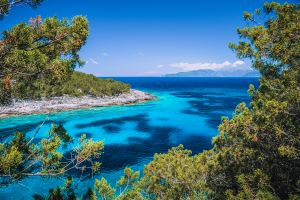 Carnival Cruise Accident Lawyers
We can help you file injury claims against the following Carnival cruise ships:
Carnival Horizon
Carnival Vista
Carnival Breeze
Carnival Magic
Carnival Dream
Carnival Splendour
Carnival Freedom
Carnival Liberty
Carnival Valor
Carnival Glory
Carnival Conquest
Carnival Miracle
Carnival Legend
Carnival Pride
Carnival Spirit
Carnival Victory
Carnival Triumph
Carnival Sunshine
Carnival Paradise
Carnival Elation
Carnival Inspiration
Carnival Imagination
Carnival Fascination
Carnival Sensation
Carnival Ecstasy
Carnival Fantasy
Making an Injury Claim Against Carnival Cruise Line
The statute of limitations for cruise ship related injuries is generally one year. Carnival further requires you to notify the cruise line of your injuries within six months of the incident, or risk being barred from litigation. They also often require that you file your claim in Federal Court in Miami, Florida, regardless of where in the world the ship was when you got hurt or where you departed from.
When you book a cruise with Carnival or most other cruise lines, you should receive your boarding tickets and some important documentation, including the cruise contract. The contract contains a forum selection clause. The forum selection clause indicates the location of the court by which you can bring a lawsuit against the cruise line.
For Carnival, the forum is Florida. According to the US Supreme Court's decision in the case, Carnival Cruise Lines, Inc., v. Shute, Carnival and other cruise lines have discretion to litigate in Florida because the corporation is headquartered and operates there.
Common Cruise Ship Injury Claims
Slip and fall
Water on deck and other spills can cause people to slip. Even on a cruise ship, where passengers might expect water on deck, the crew still has a responsibility to protect guests on the ship from harm, and must move any hazardous conditions. Pool areas are often coated with suntan lotion from other passengers, which can seem like a skating rink when wet.
Trip and fall
Due to the near constant motion of the ship, debris can often find its way into the walking areas on ships. Other hazards such as unhinged bars, handles, and piping can also cause guests to trip and fall. Wind and constant movement can sometimes make it difficult to maintain balance on a flight of stairs, which is why they should be equipped with traction slips to avoid cruise ship accidents.
Tender Accidents
Getting and off a tender can be tricky due to docking failures or improperly secured tenders, which sometimes leave guests with no choice but to jump onto the tender, causing injuries. Some clients have reported slipping in between the tender and the ship, or falling while getting on or off because of lack of support from the crew.
Shower Accidents
Showers in a standard stateroom, and even some suites are small, leaving not a whole lot of room to move. On some ships, there is nothing that separates the shower floor from the bathroom, thus allowing water to seep and eventually drain on the entire bathroom floor. This creates a hazardous condition and people can easily get hurt.
Food Poisoning
When bacteria gets into the food supply or the food is cooked improperly on cruise ships, it can cause many people onboard a ship to become sick.
Assault/Battery
Sadly, assault and battery, often sexual, is more common on cruises than people assume. Poorly lit areas as well as negligent security onboard can lead to violent crime.
Wrongful Death
Sadly, people can die or even go missing on a cruise ship. Security negligence and poorly lit guest and crew areas allow opportunity for malicious activity, but it can also give rise to preventable accidents. For example, people tend to party and drink on cruise ships as part of the fun of a vacation. Unfortunately, intoxication can lead to serious accidents, even falling overboard. Security and adequate lighting should alert crew members to potential dangers so that devastating fatal accidents can be prevented.
Common Injuries on Cruise Ships
Injuries on cruise ships range from typical personal injury type claims to becoming lost at sea and even death. Some common injuries include:
Fractures and Broken bones
Neck and back injuries
Concussion
Head injuries
Shoulder injuries
Lacerations
Contusions
Death
Cruise Ship Liability
Injuries on cruise ships are typically treated the same or similar to regular personal injury and negligence claims.
In Florida, cruise lines will be held liable for injuries if they had a duty to protect you from a foreseeable harm. Harm is foreseeable when a reasonably prudent person in the same position as the cruise line would have been able to foresee a person getting hurt due to a certain hazard or present danger on the ship.
If a judge or jury determines that harm was foreseeable, then the cruise line had a duty to protect you from the hazardous conditions onboard. If you get hurt on a cruise ship, the cruise line may be liable for damages because they breached their duty to you as a passenger on their ship.
If you were hurt on a Carnival Cruise ship, don't hesitate. The time period you have to file your claim for injury against Carnival is very limited, so please call the Law Offices of Jason Turchin today to help get you started on your case. Our team of cruise ship injury attorneys are eager to assist you and get you the compensation you deserve. Call us today at (800) 337-7755 for your free consultation.
Client Reviews
Get in Touch
1

Free Consultation

2

Available 24/7

3

Serving Florida, NJ, NY, and Washington, DC.
Fill out the contact form or call us at
(800) 337-7755
to schedule your free consultation.