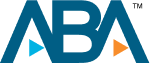 Accidental Death and Dismemberment Life Insurance Claim
Accidental Death and Dismemberment Life Insurance Claim Help
If you have a claim for AD&D or Accidental Death and Dismemberment life insurance and need help, our Florida life insurance attorneys can assist. Life insurance is designed to protect people when something beyond their control happens. We have health insurance that helps us afford expensive prescriptions at the pharmacy, car insurance that protects us in the event our car is damaged in an accident, and in Florida, we often buy flood insurance to protect our homes during hurricane season. Most everyone who has had personal experience dealing with insurance companies, however, knows that the insurance company will deny coverage for what seems like any reason because it is financially beneficial for them. If the insured on a life insurance policy died by accidental death and the insurance company is delaying or refusing to pay, call our life insurance lawyers at the Law Offices of Jason Turchin today for a free consultation at (800) 337-7755.
What is Accidental Death and Dismemberment Life Insurance Coverage?
Life insurance may financial protect those left behind in the event of the policy holder's death. Many of those who take out life insurance policies choose to include in their policy Accidental Death & Dismemberment (AD&D) coverage because of its low cost. In theory, AD&D is added to a policy or taken out as an individual policy with the promise that the policy holder's family or loved ones will receive financial benefits in the event that he or she is killed or severely debilitated in an accident. While the idea is that it will protect the family, the insurance company may make every effort to avoid paying you the money you are entitled to.
One of the more common scenarios we see is where the insurance company will issue you a denial that states that the manner in which your loved one died or was severely injured is in one of the exclusions not covered by AD&D, leaving you with nothing in your pocket. Our life insurance attorneys have a great deal of experience dealing and negotiating with life insurance companies and can fight for the compensation you deserve.
What is Covered and What is Generally Excluded in an Accidental Death and Dismemberment Life Insurance Policy?
An accident typically means an unforeseeable circumstance that was not related to a prior illness or condition caused death or debilitating injury. Not surprisingly, you can read your entire insurance policy without actually coming across the definition of the word, "accidental." The definition is often ambiguous so that the company can try to avoid a payout. Some exclusions are stated explicitly, and these will often include death or serious injury by high risk activities, such as sky diving or scuba diving. Suicide is often listed as an exclusion as well.
Does this mean that everything besides suicide and high risk activities may be covered? Keep in mind that the insurance company may look for a reason not to pay you. When you receive your denial, you may be shocked to see that the insurance company has decided your loved one did not die by accidental means. A drug overdose or drunk driving are two common examples because the person chose to take drugs or drink alcohol, and thus the results cannot therefore be said to have been caused by an accident. However, those claims in and of themselves may not preclude insurance coverage. We have to look at the specific policy language and apply it to the law to see whether the exclusion is valid.
Pre-existing medical conditions, whether known or unknown to the policy holder, could also cause insurance companies to deny coverage. For instance, if your loved one suffers a seizure and is killed in a car crash, the insurance company may issue you a denial and tell you that the underlying cause of the crash was not an accident, but rather a medical condition. These claims become very fact specific, and we may need to investigate further to understand the facts compared with the policy language and the law.
Florida Attorneys for Accidental Death Life Insurance Claim Help
Adding Accidental Death & Dismemberment benefits to a life insurance policy is a low cost way to help ensure a loved one remains financially stable during a most difficult time. If your insurance company had wrongfully denied you the benefits you are entitled to for your loved one's accidental death or dismemberment life insurance claim, get in touch with a life insurance attorney who knows how to handle these claims. The experienced life insurance lawyers at the Law Offices of Jason Turchin want to help you recover the benefits you deserve. Call (800) 337-7755 today for a free consultation.
We handle life insurance claims throughout the entire state of Florida, including Tampa, Orlando, Miami, Ft Lauderdale, Weston, Florida Keys, Pensacola, Tallahassee, Ft Myers and more.
Client Reviews
Get in Touch
1

Free Consultation

2

Available 24/7

3

Serving Florida, NJ, NY, and Washington, DC.
Fill out the contact form or call us at
(800) 337-7755
to schedule your free consultation.