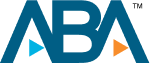 File a Life Insurance Claim
Help Filing a Life Insurance Claim in Florida
We are very sorry for your loss, and understand that the death of a loved one can be difficult. If you are the beneficiary under a life insurance and need to file a claim, you may contact the life insurance company directly, or we can assist you with the filing of the claim. For more information, you may contact us at (800) 337-7755 or submit your life insurance claim information online.
Generally, the first thing to do after the insured dies is to contact the Customer Service Center of the life insurance company. A life insurance representative will typically let you know what information they need to process your claim. This may include a completed claim form, copy of the death certificate, medical records of the deceased person, and a statement.
Try to locate the policy information before starting your claim. This will help speed up the processing of your claim. The information you need may include a copy of the policy or policy number, the insured's name, date of birth and social security number, the place of death, and the manner of death.You should also obtain a copy of the death certificate.
Many insurance policy claim forms are online, with information on how to file a life insurance claim for each particular insurance company. Each company may have their own specific requirements to file a life insurance benefit claim.
Failure to Properly Comply With Conditions Required Under the Life Insurance Policy may Waive Your Entitlement to Life Insurance Benefits
Many life insurance policies have conditions precedent which are required before the life insurance company is responsible to pay any benefits. If you fail to comply, you may not be entitled to your benefits. This is one reason an experienced life insurance attorney can help with the life insurance claim process.
Call us today at (888) 988-4284 for a free consultation. Our life insurance claim law firm is available 24 hour a day 7 days a week including weekends and holidays to discuss your potential Florida life insurance claim.
Visit Our Social Media Sites as Well for More Information
Client Reviews
Get in Touch
1

Free Consultation

2

Available 24/7

3

Serving Florida, NJ, NY, and Washington, DC.
Fill out the contact form or call us at
(800) 337-7755
to schedule your free consultation.