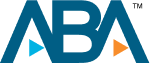 Florida Life Insurance Policy Owned by an Estate
Florida life insurance policies where the estate is the beneficiary or there is no beneficiary
What to do if You are Told That a Life Insurance Policy had no Beneficiary or is Owned by the Estate in Florida
Many Life insurance policies go unpaid when the policies are owned by an estate. Our office has successfully recovered life insurance money for several beneficiaries even when the policies owned by the estate. Every case is different. If you found a life Insurance policy where there is no beneficiary listed, call a life insurance attorney at the Law Offices of Jason Turchin at (800) 337-7755 for free consultation.
Why is There no Beneficiary Listed on the Life Insurance Policy?
Some policies for life insurance have an owner and insured but not a beneficiary. When this happens we often look at the policy language to see if there this is a beneficiary provision. If there is no beneficiary listed, the owner may be entitled to the life insurance benefits. If the owner died before the insured, the owner's estate may be entitled to the benefits.
What Happens if There is a Beneficiary Listed but the Beneficiary Dies Before the Insured?
If the beneficiary dies before the insured, we first look at the policy to see whether there was a contingent beneficiary listed. If there was no contingent beneficiary listed, the policy owner may be entitled to the life insurance proceeds. If the life insurance owner has already died, the life insurance owner's estate may be entitled to the life insurance benefits.
If Life Insurance Proceeds are Payable to the Estate, how do We get the Money?
Any money payable to the estate is an estate asset. When an estate has assets, we look to see whether the person had a will or did not have a will. If the person had a will, the assets may be distributed pursuant to the will. If the person did not have a will, the benefits maybe distributed pursuant to Florida's intestate probate rules.
Our Florida life insurance law firm has two departments to help process your claim. One department can help secure the assets for the estate, while our Florida probate attorney department can help process the life insurance settlement through.
Where do You Handle These Types of Life Insurance Cases?
As a Florida life insurance attorney, I handle life insurance claims throughout the entire state. This includes:
Miami life insurance lawyer
Fort Lauderdale life insurance
Orlando life insurance
Tampa life insurance claim
West Palm Beach life insurance
Miami life insurance Attorney – Orlando life insurance Lawyer – Ft Lauderdale life insurance Law
Client Reviews
Get in Touch
1

Free Consultation

2

Available 24/7

3

Serving Florida, NJ, NY, and Washington, DC.
Fill out the contact form or call us at
(800) 337-7755
to schedule your free consultation.