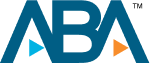 Obtain a Death Certificate
Obtaining a copy of the insured's death certificate may be required in order to obtain a life insurance benefit. One of the easiest ways of obtaining a death certificate is through VitalChek.
In Florida, for example, there is a State authorized form to obtain a copy of a death certificate, a sample of which can be found here. You may need to provide a copy of your driver's license or other identification in order to obtain the death certificate in Florida.
Every county generally has their own Department of Vital Statistics, with their own policies to obtain the death certificate. Dade County Department of Vital Statistics, for example, which covers death certificates in Miami, allows you to order a copy of a death certificate by walking into one of their locations, or by using VitalChek online.
Sometimes the funeral home can also assist you with obtaining additional copies of the death certificate too.
Call us today at 888-988-4284 for a free consultation. Our life insurance law firm is available 24 hour a day 7 days a week including weekends and holidays to discuss your potential life insurance claim.
Visit our Social Media Sites as well for more information:
Client Reviews
Get in Touch
1

Free Consultation

2

Available 24/7

3

Serving Florida, NJ, NY, and Washington, DC.
Fill out the contact form or call us at
(800) 337-7755
to schedule your free consultation.