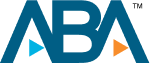 ERISA Life Insurance Claims
Navigating the Complex ERISA Claims Process
ERISA-regulated life insurance policies can be more complicated than individual policies, making the claims process challenging for beneficiaries. The Law Offices of Jason Turchin can help you navigate the complex ERISA claims process, helping to help ensure that your rights are protected and you receive the benefits you're entitled to. If you need assistance with an ERISA life insurance claim, call our experienced team for a free consultation at 800-337-7755, and let us provide the legal support you need.
Understanding ERISA Life Insurance Policies
ERISA, the Employee Retirement Income Security Act, regulates employer-sponsored life insurance policies and provides certain protections for policyholders and beneficiaries. Some key aspects of ERISA life insurance claims include:
1. Strict deadlines: ERISA claims often have strict filing deadlines, making it crucial to act promptly when pursuing benefits.2. Administrative appeals: Before filing a lawsuit, beneficiaries must typically exhaust administrative appeals with the insurance company.3. Federal jurisdiction: ERISA claims are generally governed by federal law and heard in federal courts, making the litigation process different from individual life insurance claims.
How the Law Offices of Jason Turchin Can Help with ERISA Life Insurance Claims
Our experienced team can assist you in navigating the complex ERISA claims process by providing the following services:
1. Claim evaluation: We can review your ERISA life insurance claim and provide guidance on the best course of action.2. Administrative appeals: Our team can help you navigate the administrative appeals process, helping ensure that you have the best chance of obtaining the benefits you deserve.3. Litigation support: If necessary, our attorneys can represent you in federal court, advocating for your rights and fighting for your benefits.4. Timely filing: We understand the importance of meeting strict deadlines and can work diligently to help ensure that all necessary documents and appeals are filed on time, protecting your rights to benefits.5. Communication with insurance companies: Our team can communicate directly with the insurance company on your behalf, managing correspondence and negotiations to achieve the best possible outcome for your claim.6. Comprehensive understanding of ERISA regulations: Our attorneys have extensive knowledge of ERISA regulations and can apply this experience to your case.7. Document preparation and review: We can assist you in preparing and reviewing all necessary documents for your claim, including medical records, employment documents, and policy information, helping to help ensure that your claim is well-supported and comprehensive.8. Persistent advocacy: Our attorneys are committed to advocating for your rights and can persistently pursue your claim.
Common ERISA Claim Challenges and How We Can Help
ERISA life insurance claims can be particularly complex due to the unique challenges they present, such as:
• Denials based on policy exclusions: Insurance companies may deny ERISA claims based on policy exclusions or limitations. Our team can thoroughly review your policy and the basis for denial, and if warranted, we can challenge the insurance company's decision.• Pre-existing condition disputes: Insurance companies often deny ERISA claims based on alleged pre-existing conditions. Our attorneys can help you gather the necessary evidence to refute these allegations and pursue your benefits.• Disputes over policy coverage: Disagreements may arise over whether the policyholder was actively employed, whether a policy lapsed, or if the coverage was adequate. Our team can work to resolve these disputes and fight for your right to benefits.• Claims involving multiple beneficiaries: In cases where multiple beneficiaries are involved, disputes may arise over the division of benefits. Our experienced attorneys can help work to try and resolve these disputes and fight for a fair resolution.• Employer or plan administrator errors: Errors made by employers or plan administrators can lead to delays or denials of benefits. We can work diligently to identify these errors and advocate for your rights to compensation.
ERISA Life Insurance Attorney
Navigating the complex ERISA claims process can be overwhelming, but you don't have to face it alone. At the Law Offices of Jason Turchin, our experienced team is dedicated to guiding you through the claims process, protecting your rights, and fighting for the benefits you deserve. If you are dealing with an ERISA life insurance claim, call us today at 800-337-7755 for a free consultation. Let us provide the legal support you need to help ensure a successful outcome for your claim.
Client Reviews
Get in Touch
1

Free Consultation

2

Available 24/7

3

Serving Florida, NJ, NY, and Washington, DC.
Fill out the contact form or call us at
(800) 337-7755
to schedule your free consultation.