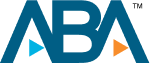 Florida Life Insurance Claims
Florida Life Insurance Claim Dispute Attorneys
If you were the beneficiary on a Florida life insurance policy and need a Florida life insurance attorney, call us at (800) 337-7755 or submit your case information online for a free consultation.
Miami Life Insurance Lawyer – Fort Lauderdale Life Insurance Claim Attorney
Often times, Florida life insurance companies deny or delay payment of a legitimate life insurance policy claim. Some reasons for non-payment of a Florida life insurance claim include:
Misrepresentation on the life insurance application
Failure to disclose medical history on the life insurance application
Non-payment of premiums
Whether you need a Miami life insurance attorney, or an attorney in Orlando to help with your life insurance claim, or a life insurance attorney in Florida, we can help.
Where do You Handle Florida Life Insurance Claim Cases?
Throughout all of Florida. This includes acting as a life insurance lawyer in Weston, Miami, Key West, Orlando, Tampa, West Palm Beach, Palm Beach Gardens, Pinecrest, Boca Raton, Fort Lauderdale, Aventura, Naples, Pensicola, Plantation, and all other cities in Florida.
Can You Take My Life Insurance Case on a Contingency?
Yes. We handle all life insurance claims on a contingency fee basis, with no fees or costs if no recovery. In fact, under certain circumstances, Florida law may require the life insurance company to pay the attorneys' fees and costs.
Did you Know Your Life Insurance Company may not be Able to Contest the Policy After 2 Years?
Florida law requires life insurance policy to be incontestable after it has been in force during the lifetime of the insured for a period of 2 years from its date of issue except for nonpayment of premiums.
Weston Life Insurance Attorney – Orlando Life Insurance Claim Lawyer – Fort Lauderdale Whole Life Insurance Law Firm – Miami Life Annuity Claim Attorneys
Visit Our Social Media Sites as Well for More Information
Client Reviews
Get in Touch
1

Free Consultation

2

Available 24/7

3

Serving Florida, NJ, NY, and Washington, DC.
Fill out the contact form or call us at
(800) 337-7755
to schedule your free consultation.