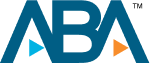 Life Insurance Beneficiary Challenge
Life insurance policies are intended to provide financial security for beneficiaries in the event of a policyholder's death. However, helping to help ensure that the right individuals receive these benefits depends on the proper designation of beneficiaries. The Law Offices of Jason Turchin can help you navigate beneficiary designation disputes and fight to help ensure that your loved ones are protected. If you need assistance with life insurance beneficiary designation dispute, call our firm for a free consultation at 800-337-7755, and let our experienced team provide the legal guidance you need.
Understanding Beneficiary Designations
Beneficiary designations are a crucial aspect of life insurance policies. Some important considerations include:
Primary and contingent beneficiaries: A primary beneficiary is generally the first in line to receive the policy's benefits, while contingent beneficiaries receive benefits only if the primary beneficiary is deceased or unable to claim the benefits. There are also times where there is no beneficiary listed or alive in a life insurance policy.
Designating multiple beneficiaries: Policyholders can name multiple primary and contingent beneficiaries, specifying the percentage of the policy's proceeds each should receive. Sometimes there are mistakes in the amounts listed on the designation form where it does not add up to 100 percent.
Updating beneficiary designations: It's essential to keep beneficiary designations up to date, especially after significant life events, such as marriage, divorce, or the birth of a child. In many states, divorce can invalidate a designation even if you intend on keeping your spouse as beneficiary. There may be additional steps required to keep your former spouse as beneficiary.
Trusts and minors: If a beneficiary is a minor or has special needs, a trust can be established to manage the life insurance proceeds on their behalf.
Navigating Challenges with Beneficiary Designations
The Law Offices of Jason Turchin can help you address various challenges related to beneficiary designations, including:
Ambiguous or outdated designations: Our team can assist you in clarifying and reviewing a beneficiary designation to see if you may be entitled to any money under the policy.
Disputes among beneficiaries: We can help you navigate conflicts that may arise among beneficiaries, such as disputes over the distribution of proceeds or the validity of a designation.
Establishing trusts: Our attorneys can guide you in setting up trusts for minor or special needs beneficiaries, helping to help ensure that their best interests are considered.
Court proceedings: If necessary, our experienced attorneys can represent you in court, advocating for your rights and the rights of your beneficiaries.
When mistakes or disputes over beneficiary disputes arise, it can be very stressful and frustrating. However, our team of life insurance lawyers in Florida can help fight for your rights. Proper beneficiary designations are essential to help ensure that loved ones receive the financial protection they deserve. The Law Offices of Jason Turchin is committed to helping policyholders and beneficiaries navigate the complexities of life insurance beneficiary designations. With our experienced team and dedication to client success, we can walk you through the process.
If you or a loved one needs assistance with life insurance beneficiary designation dispute, don't hesitate to contact us for a free consultation at 800-337-7755. Let the Law Offices of Jason Turchin provide the legal guidance you need to help protect your rights and fight to help secure the life insurance benefits you may be entitled to.
Client Reviews
Get in Touch
1

Free Consultation

2

Available 24/7

3

Serving Florida, NJ, NY, and Washington, DC.
Fill out the contact form or call us at
(800) 337-7755
to schedule your free consultation.