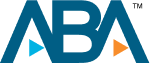 NuWave Nutripot Pressure Cooker Lawsuit
Numerous claims have been filed against NUWAVE, LLC, the manufacturer of the Nutripot, alleging burn injury from the Nutripot pressure cooker. The Nuwave Nutripot includes the Sure-Lock Safety System, which Nuwave ensures customers that it can never open prematurely while still pressurized. However, lawsuits filed against Nuwave say otherwise. If you were injured by scalding contents from a Nutri-pot pressure cooker, you may be entitled to significant compensation for your injuries. Call a pressure cooker lawyer at the Law Offices of Jason Turchin today at 800-337-7755 or chat with us through our live chat and be connected with a product liability lawyer who can help answer your questions about filing a NuWave Nutripot Pressure Cooker Lawsuit.
The Nutri-Pot Sure-Lock System
NuWave markets its Nutri-Pot as being one of the safest pressure cookers in the market. It's website says, "None of this would be possible without the Nutri-Pot's Sure-Lock® system which is comprised of multiple independent safety features, making the Nutri-Pot the safest digital pressure cooker available today." NuWave even goes so far as comparing itself with other pressure cookers and says, "Other digital pressure cookers have been known to open prematurely while still pressurized. Because safety is a core value at NuWave, you'll never have to worry about that when cooking with the Nutri-Pot." This guarantee that you will never have to worry about the pressure cooker opening while under pressure is contrary to the claims of customers burned when their Nutri-Pot exploded.
What are common product liability claims for pressure cooker injury lawsuits?
If somebody is injured as a result of their normal use of a pressure cooker, a product liability lawyer will generally look to see whether there was a manufacturing defect, a design defect, or an issue with the instruction manual or warning labels on the pressure cooker itself. Product liability laws in many states may hold that a manufacturer is strictly liable for any injuries and expenses incurred by the user injured by pressure cooker. Design defect may exist where the material used in the locking mechanism or lid are not sufficient keep the pressure cooker locked when a user tries to open it if the pressure cooker still has pressure inside of it. In some cases, the strike plate could bend, or the lid can detach while the unit is pressurized. In some design defect claims, if the lid is not properly secured, electric pressure cooker can still cause the lid to burst off once sufficient pressure is in the unit to make it unstable. This can cause hot liquid to fly across the road and strike anybody in its way. A manufacturing defect me exist if a unit was not put together properly according to its own instruction or direction. A warning defect me exist if the warning isn't adequate to properly worn customers of the dangers or foreseeable misuse of the product.
How do I file a Nuwave Nutri-Pot Pressure Cooker Lawsuit?
If you want to file a NuWave Pressure Cooker Lawsuit, contact a pressure cooker lawyer at the Law Offices of Jason Turchin at 800-337-7755 or contact us through our chat. You may be entitled to compensation for pain and suffering, medical expenses, reimbursement of out of pocket expenses and more. Keep a few things in mind to help protect your claim:
Take pictures of your pressure cooker on top, bottom, the sides, and inside
Take pictures of any debris field
Take pictures of your injuries
Get medical attention
Save your receipts
Do not return the pressure cooker
Do not give a statement to anyone or fill out any report without speaking with the attorney
Call a NuWave pressure cooker lawyer at the Law Offices of Jason Turchin to find out about your rights
If you need help filing a NuWave Nutripot Pressure Cooker Lawsuit, call us today. We are also open after hours and on weekends for a free consultation.
Client Reviews
Get in Touch
1

Free Consultation

2

Available 24/7

3

Serving Florida, NJ, NY, and Washington, DC.
Fill out the contact form or call us at
(800) 337-7755
to schedule your free consultation.