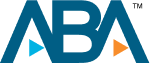 Sensio Bella Pressure Cooker Lawsuit
Our pressure cooker lawyers can file a lawsuit against Bella or Sensio if you were burned by a Bella Pressure Cooker. Bella Housewares distributes various electric pressure cookers. They claim that the pressure cookers contain a Pressure release valve, floating valve and auto-locking lid which make the pressure cooker safe to use. However, we already represent several customers burned by a Bella pressure cooker. If you were burned from using a Bella or Sensio pressure cooker, you may be entitled to significant compensation for your injuries. Call us today at 800-337-7755 for a free consultation to see if you may have a Bella pressure cooker claim.
We filed one of the first electric pressure cooker lawsuits several years ago and have since become one of the most experienced pressure cooker product liability law firms in the United States. In fact, we were lead counsel in IN RE TRISTAR PRESSURE COOKER LITIGATION, a consolidated federal pressure cooker lawsuit against Tristar Products on behalf of several customers burned while using the Power Pressure Cooker. Product liability lawyer Jason Turchin is also co-lead attorney in the Sunbeam class action lawsuit on behalf of customers injured by the Crock-Pot Multi-Cooker pressure cooker.
Can I Get Compensation If I Get Burned By My Bella Pressure Cooker?
Every state has its own product liability law which specifies the type of award you might be entitled to. You may be entitled to money for
Pain and suffering
Scar treatment
Medical Expenses
Lost wages
Out of pocket expenses
and more
One of the reasons we can file a lawsuit against Sensio is to get answers and hopefully prevent others from getting hurt. When a company represents that their product is safe and won't hurt its customers, it should work properly.
What Bella pressure cooker lawsuits can you file?
If you were injured in the United States and were injured by any of these Bella pressure cookers, contact us to see if you qualify for us to file a lawsuit on your behalf:
BELLA 6QT 10 in 1 Multi Cooker
BELLA 10QT DIGITAL MULTI COOKER
BELLA 2QT MULTICOOKER
BELLA 6 QT 10 IN 1 PROGRAMMABLE MULTI COOKER, STAINLESS STEEL
BELLA 8 QT 10 IN 1 PROGRAMMABLE MULTI COOKER, STAINLESS STEEL
BELLA PRO SERIES 8 QT 10 IN 1 PROGRAMMABLE MULTI COOKER
BELLA PRO SERIES 6QT 10 IN 1 PROGRAMMABLE MULTI COOKER
BELLA 5 QT PRESSURE COOKER
BELLA 8 QT 10 IN 1 MULTI COOKER
Why are some electric pressure cookers dangerous?
Many pressure cooker companies, including Bella Housewares, market that their pressure cookers are safe and won't open while under pressure. This can create a false sense of security in the customer, as we've handled hundreds of victims burned by pressure cookers whose cookers opened while the units were under pressure.
Bella Pressure Cooker Reviews
Bella pressure cookers are sold in retailers around the United States, including Amazon.com. Several negative reviews identify issues customers had with their pressure cookers, including
"I've used it 4 times so far. Worked great the first 3 times, but then on the fourth time, steam started leaking from the sides of the lids, resulting in a horrendously loud sound. I made sure gasket and lid was all clean and free of debris as well."
"Cooked rice and salmon the first two times with this. After a while, I noticed a smoky smell when cooking–checked the cooking rack and found corrosion! After only two uses!"
"little finicky on the seal would have to sometimes, stop the process to reseat the seal"
"Didn't seal properly"
"It was spewing out a lot of steam and the valve had never risen. Also the timer said 30 minutes and never counted down. After an hour of cooking and steam pouring out he turned it off. He lifted the pressure valve with a fork and a small amount of pressure released. He then opened the lid and the contents exploded from the pot severely burning his hand and covering everything in the kitchen."
Are Pressure Cookers Safe?
Pressure cookers can help speed up the time of cooking soup and other dishes, but come with dangers. Since they pressurize hot foods in a short period of time, they could be explosive if the pressure cooker opens while pressurized. That is one major reason why pressure cooker companies, like Sensio and Bella, make sure there are several safety features to prevent the pressure cooker from opening while the unit is under pressure. However, these features have allegedly failed many times, which can cause severe burn injuries to anyone in the area of the explosion.
Bella Pressure Cooker Recall
At this time, Bella has not recalled their pressure cookers despite numerous complaints of lids opening while the units were still pressurized. Our product liability law firm filed several lawsuits and a class action against Sunbeam Products, and Sunbeam recently announced a nationwide recall of over 900,000 Crock-Pot Multi-Cooker pressure cookers.
What are some reasons a pressure cooker can open while under pressure?
Pressure cookers are supposed to stay sealed while under pressure. Bella Houseware's own website says its pressure cooker, "Safety locking lid unlocks only once pressure is released." We already represent several victims burned when the locking lid allegedly failed and still opened while the unit was pressurized.
The Bella product manual goes even further and says, "For your safety the lid will not come off when it is in the LOCK position." Using words like "will not" may create a certain perception and assurance.
Over years of investigating pressure cooker claims, we've identified several common reasons a pressure cooker may open while under pressure:
Defective seal – Some pressure cookers may have a seal which doesn't fully block steam from escaping, leading to variants in internal pressure and instability inside the unit. Improper locking pin size – Some pressure cookers may have a locking pin which is too small or not wide enough to sufficiently prevent a pressure cooker from opening while pressurized. This may allow a unit to still open if the user thinks all steam is released and tries to open the unit. Flexible strike plate – If the strike plate is not strong enough, it can bend slightly when a user tries to open the unit. If the unit is pressurized, this bending can allow the unit to open when the user tries to turn the handle. Sometimes the length or material used could impact the safety of the strike plate.Stuck steam valve – If food gets caught in the steam valve, it could seal it shut. When this happens, pressure has no way to escape and the lid can explode off, or can get stuck. When a user tries to release the steam, none comes out and the user may think the pressure cooker is safe to open.
There are several other alleged issues our experts identified over the years with various pressure cooker models, including some Bella and Sensio pressure cookers.
What are common pressure cooker injuries?
Many victims injured by an exploding pressure cooker can suffer from various injuries. Some common injuries include
first degree burns
second degree burns
third degree burns
nerve damage
blindness
vision loss
How do I file a claim against Bella or Sensio for a pressure cooker burn?
If you are burned by a Sensio or Bella pressure cooker, our pressure cooker lawyers at the Law Offices of Jason Turchin can help file a Bella pressure cooker lawsuit. Call us at 800-337-7755 for a free consultation to see if you qualify for compensation.
Client Reviews
Get in Touch
1

Free Consultation

2

Available 24/7

3

Serving Florida, NJ, NY, and Washington, DC.
Fill out the contact form or call us at
(800) 337-7755
to schedule your free consultation.