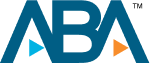 Swimming Pool Injuries and Drowning
Injury and death caused by drowning or swimming pool negligence is often preventable and foreseeable. Inadequate supervision, failing to construct a fence around the pool, not having enough lifeguards on duty, failing to maintain the pool surface and floor, and failure to inspect the property frequently contribute to the occurrence of drowning and swimming pool negligence cases.
Florida Swimming Pool Negligence Victim's Rights Attorney Jason Turchin represents many victims injured or killed as a result of swimming pool negligence. Swimming pool liability cases include injury, coma or death caused by negligent supervision, inadequate lighting, failure to properly maintain and fix broken pools or pumps, failure to warn of known dangers or conditions, failing to investigate complaints of poor conditions on the owner's property, and failing to render aid where the property owner or manager directly caused the accident. Our law firm handles swimming pool drowning and neglect cases where clients are victimized in an apartment complex, child care facility, neighbor, party, hotel or motel, condominium, and other premises management and owners that fail to protect the safety of the public.
We know that our clients went through a traumatic event. Our friendly staff is trained to work with clients to properly handle their swimming pool liability case and can provide additional resources as well, including referrals to medical providers, hospitals, counselors, and therapists.
Due to statutes of limitations, the time to bring a swimming pool liability claim is limited. It is important to consult with a swimming pool liability victim's rights advocate and lawyer immediately to protect your legal rights. Our office will fight to recover any lost wages, past and future medical expenses, emotional damages, pain and suffering, and mental anguish allowed by law for the swimming pool negligence victim and their family.
Contact Swimming Pool Negligence Victim's Rights Advocate and Lawyer Jason Turchin today to see how our office can assist you. We handle cases throughout the entire state of Florida (FL) and Washington, District of Columbia (DC) and are available for co-counsel arrangements and consultation throughout the country. Our legal team will prosecute civil swimming pool drowning and liability cases in every county and city in Florida including Miami, Ft Lauderdale, Tampa, Orlando, Ocala, Largo, Key West, Islamorada, West Palm Beach, Stuart, Treasure Coast, Jupiter, Clearwater, South Beach, Miami Beach, Aventura, Liberty City, Miami Dade County, Broward County, Palm Beach County, and Brevard County, just to name a few.
Call us today at 888-988-4284 for a free consultation. Our law firm is available 24 hour a day 7 days a week including weekends and holidays to discuss your potential civil swimming pool liability claim.
Client Reviews
Get in Touch
1

Free Consultation

2

Available 24/7

3

Serving Florida, NJ, NY, and Washington, DC.
Fill out the contact form or call us at
(800) 337-7755
to schedule your free consultation.