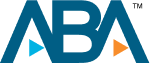 Car Accident Checklist
If you're involved in a car accident in Florida, there are certain steps you should consider taking in order to ensure that everything is handled properly. To help you out, we've created this handy Florida car accident checklist:
1. Immediately after the accident, check yourself and your passengers for injuries. If anyone is injured, call 911 right away.
2. If possible, move your vehicle to a safe location off of the road. This will help prevent further accidents from occurring.
3. Call the police and file a report. Be sure to get the officer's name and badge number, and the report number if available.
4. Exchange information with the other driver or drivers involved in the accident. You'll need their names, addresses, phone numbers, and insurance information.
5. Take pictures of the accident scene, including any damage to your vehicle or the other vehicles involved.
6. Contact your car insurance company and let them know about the accident. If you have health insurance, you should provide that insurance to your medical providers as well. The insurance companies should coordinate benefits to make sure your bills are paid.
7. Keep all medical records and bills related to injuries sustained in the accident. These will be necessary if you plan on filing a personal injury claim.
8. Take pictures of any visible injuries.
9. Contact an experienced Florida car accident attorney to discuss your legal options and help you get the compensation you deserve!
If you ever find yourself in need of legal assistance after a car accident, consider contacting an experienced attorney right away.
Florida car accident lawyers near me
Sometimes when looking for a car accident lawyer in Florida, there are common search terms people use. They may include:
Best Florida car accident attorneys
Car accident compensation Florida
Car accident lawyers Florida
Florida auto accident today
Personal injury attorney Florida car accidents
Compensation after a Florida car accident
Florida car accident attorneys near me
Legal help after a Florida car accident
Florida personal injury lawyers
Car accident lawyer Florida
How to find a Florida car accident lawyer near me
Choosing the right Florida car accident attorney can be a difficult process. You want to find someone who is knowledgeable, experienced, and dedicated to helping you get the compensation you deserve after an accident. It's not always about just entering car accident attorney keywords into a search engine. To find a good Florida car accident attorney, start by researching the Florida car accident lawyers. Look at their experience. Once you've compiled a list of possible candidates, do some online research and read reviews from past clients to determine which Florida car accident attorney will be the best fit for you. You may only have one chance to file a Florida car accident lawsuit. But remember – Past results do not and should not guarantee or predict a future outcome. Every car accident case is different and you should speak with a Florida accident lawyer about your particular case.
How much money can I get after a Florida car accident?
This is a common question many Florida car accident victims ask after an accident. Unfortunately, there's no easy answer as the amount of compensation you receive will depend on several factors, including the extent of your injuries, how much insurance coverage is available, and other unique circumstances related to your case. That's why it's important to work with a Florida car accident attorney who can help you navigate Florida personal injury laws and advocate for the compensation you deserve.
If you've been in a Florida car accident and need legal assistance, consider contacting a qualified Florida personal injury lawyer today. With their help, you can rest assured knowing that your rights are protected and you're getting the best possible outcome for your situation.
Client Reviews
Get in Touch
1

Free Consultation

2

Available 24/7

3

Serving Florida, NJ, NY, and Washington, DC.
Fill out the contact form or call us at
(800) 337-7755
to schedule your free consultation.