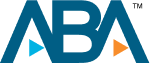 New Jersey Car Injury Lawyers
Legal Representation for Car Injuries in New Jersey
Car accidents can have a life-altering impact on victims and their families. In New Jersey, a densely populated state with heavy traffic and a diverse mix of urban and rural areas, car accidents are unfortunately common. If you or a loved one has been injured in a car accident in New Jersey, it's crucial to seek the help of experienced NJ car injury lawyers who can navigate the complex legal system and fight for the compensation you deserve. At the Law Offices of Jason Turchin, our dedicated team of legal professionals is committed to helping car accident victims in New Jersey and throughout the United States. Call us today at 800-337-7755 for a free consultation, and let our experienced car injury lawyers guide you through the legal process.
Understanding the New Jersey Legal System
Our car injury lawyers are well-versed in both the federal and state court systems in New Jersey. We have experience representing clients in the Superior Courts of New Jersey, as well as the U.S. District Courts for the District of New Jersey. Our knowledge of the intricacies of the local legal system allows us to effectively and efficiently advocate for our clients and pursue the best possible outcome for their cases.
Types of Car Accidents in New Jersey
Car accidents in New Jersey can take many forms, and each type of accident presents unique challenges and potential sources of compensation. Some common types of car accidents in New Jersey include:
Rear-end collisions: Often caused by tailgating or distracted driving, rear-end collisions can result in whiplash, spinal injuries, and other serious injuries. Example: A driver texting while driving fails to notice traffic slowing ahead and slams into the rear of the vehicle in front of them, causing severe injuries to the occupants of both vehicles.
Side-impact collisions: Also known as "T-bone" accidents, side-impact collisions occur when one vehicle strikes the side of another, often at intersections or when a driver fails to yield the right of way. Example: A driver runs a red light at an intersection, colliding with another vehicle that had the right of way, causing severe injuries to the passengers in both vehicles.
Head-on collisions: Often the result of wrong-way driving, head-on collisions are among the most severe types of accidents and can lead to catastrophic injuries or fatalities. Example: A driver under the influence of alcohol enters a highway going the wrong direction and collides head-on with another vehicle, leading to the tragic loss of life.
Rollover accidents: Rollovers can occur when a vehicle loses control, often due to excessive speed, sharp turns, or collisions with other vehicles or obstacles. Example: A driver loses control of their vehicle while navigating a sharp curve at high speed, causing the vehicle to roll over multiple times and resulting in severe injuries to the occupants.
Types of Compensation for Car Accident Victims
If you've been injured in a car accident in New Jersey, our car injury lawyers can work diligently to secure compensation for your losses, which may include:
Medical expenses: This covers the cost of treating your injuries, including hospital bills, doctor visits, medications, and rehabilitation.
Lost wages: If your injuries prevent you from working, you may be entitled to recover lost income, both present and future.
Pain and suffering: Compensation for the physical and emotional pain you've experienced as a result of the accident.
Loss of consortium: If your injuries have negatively impacted your relationship with your spouse or family members, you may be entitled to compensation for the loss of companionship and support.
Property damage: This includes the cost of repairing or replacing your damaged vehicle and any other personal property damaged in the accident.
Contingency Fee Information
At the Law Offices of Jason Turchin, we work on a contingency fee basis, which means that we only get paid if we win your case. This allows you to pursue justice and compensation without having to worry about upfront costs or legal fees. We understand that car accidents can cause financial strain on top of physical and emotional trauma, and we are committed to ensuring that our clients receive the compensation they need and deserve.
Uber and Lyft Accidents
Rideshare companies like Uber and Lyft have become increasingly popular in New Jersey and across the country. While these services can be convenient and affordable, accidents involving Uber or Lyft drivers can be complex and involve multiple insurance companies. Our car injury lawyers have experience handling claims involving rideshare companies and can help you navigate the legal complexities of these cases.
Cities in New Jersey We Serve
Our car injury lawyers serve clients throughout New Jersey, including:
Newark
Jersey City
Paterson
Elizabeth
Trenton
Camden
Clifton
Passaic
Union City
Bayonne
If you've been injured in a car accident in any of these cities or elsewhere in New Jersey, our experienced car injury lawyers are ready to help.
Contact Us Today
At the Law Offices of Jason Turchin, we understand the stress and uncertainty that can follow a car accident. That's why we're dedicated to providing compassionate and effective legal representation for our clients. We'll work tirelessly to build a strong case on your behalf and pursue the compensation you need and deserve. Call us today at 800-337-7755 for a free consultation with one of our experienced car injury lawyers.
Client Reviews
Get in Touch
1

Free Consultation

2

Available 24/7

3

Serving Florida, NJ, NY, and Washington, DC.
Fill out the contact form or call us at
(800) 337-7755
to schedule your free consultation.