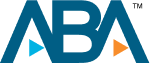 The Legal Consequences of Road Rage: How It Can Lead to Accidents and What to Do About It
In today's fast-paced world, road rage has become a common occurrence on the roads. Whether it's due to heavy traffic, impatience, or simply an individual's personality, road rage can cause accidents that result in serious injuries and property damage. In this blog post, we will discuss the legal consequences of road rage and what you can do if you find yourself in a road rage situation.
Legal Consequences of Road RageRoad rage is a type of aggressive driving that can lead to accidents. It involves behaviors such as tailgating, speeding, weaving in and out of traffic, honking, yelling, and gesturing at other drivers. When road rage leads to an accident, the driver who caused the accident can be held liable for the damages.
In personal injury cases, the driver who caused the accident can be held liable for medical bills, lost wages, property damage, and pain and suffering. If the driver was operating a vehicle for their employer at the time of the accident, the employer may also be held liable.
What to Do in a Road Rage Situation
If you find yourself in a road rage situation, it's important to remain calm and avoid engaging with the other driver. Here are some steps you can take to deescalate the situation:
1. Don't make eye contact with the other driver.2. Avoid gesturing or making any provocative actions.3. Keep your windows rolled up and your doors locked.4. If the other driver is following you, do not drive home. Instead, drive to a safe, public place and call the police.5. If you feel threatened, call 911 immediately.

Why Road Rage Accidents Can Be Serious
Road rage accidents can be particularly serious for several reasons. First, the aggressive and erratic behavior of the driver can increase the likelihood of an accident occurring. When a driver is tailgating, weaving in and out of traffic, or engaging in other risky behaviors, they are putting themselves and others at risk.
Second, road rage accidents often occur at high speeds, which can increase the severity of the injuries sustained. The force of the impact can cause serious injuries, such as broken bones, head trauma, and spinal cord injuries. These injuries can be life-altering and require extensive medical treatment and rehabilitation.
Third, road rage accidents can result in significant property damage. The cost of repairing or replacing a vehicle can be substantial and may be compounded by medical bills and other expenses related to the accident.
Finally, road rage accidents can have a lasting psychological impact on those involved. The stress and trauma of being involved in a serious accident can lead to anxiety, depression, and post-traumatic stress disorder (PTSD). These conditions can have a profound impact on a person's quality of life and may require ongoing treatment.
It's important to remember that road rage is a form of aggressive driving and can be dangerous. If you feel unsafe on the road, it's important to take steps to protect yourself and others around you.
Car accident lawyer near me
If you or a loved one has been injured in an accident caused by road rage, it's important to seek legal representation from an experienced personal injury attorney. An attorney can help you understand your legal rights and options, and they can help you pursue compensation for your injuries and damages. At The Law Offices of Jason Turchin we understand the legal complexities of these types of cases and are dedicated to helping our clients obtain the compensation they deserve.
If you've been injured in an accident caused by road rage, don't wait. Contact us today to schedule a free consultation and learn more about how we can help you.
Client Reviews
Get in Touch
1

Free Consultation

2

Available 24/7

3

Serving Florida, NJ, NY, and Washington, DC.
Fill out the contact form or call us at
(800) 337-7755
to schedule your free consultation.