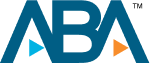 Drunk Driving
Drunk driving crashes are preventable and reckless acts of the disregard of the public's safety. The only difference between a DUI crash causing injury and one causing death is just chance. They are not accidents. When someone drunks to the point that their normal faculties are impaired, they are knowingly putting the lives of innocent motorists and pedestrians at stake. There is no excuse.
Florida DUI Crash Victim's Rights Attorney Jason Turchin represents many victims of drunk driving crashes and their families. Our office handles drunk driving crash cases against drunk drivers, vehicle owners who loan their vehicles to someone under the influence, bar owners, restaurants, homeowners, party and social hosts, parents of underage drunk drivers, and any other entity or person who contributes to the drunk driving crash. The civil case is complimentary to the criminal case. In the civil case, you are the client and not just a witness for the State like in the criminal case.
Through our complex method of investigation, we look through public records, police and state attorney files, and court documents and have experts we consult with to fully investigate the drunk driving victim's case.
We know that our clients went through a traumatic event. Our friendly staff is trained to work with clients to properly handle the DWI victim's case or their family and can provide additional resources as well, including referrals to State Attorney's offices, law enforcement, MADD (Mothers Against Drunk Driving), National Center for Victims of Crime, Community Bereavement Coalition of North Central Florida, and other alcohol related crash victim assistance centers.
We also want to make sure our injured clients also get the medical care they need. We can recommend doctors of nearly every medical specialty, including Orthopedists, Orthopedic Surgeons, Neurologists, Neurosurgeons, Chiropractors and Chiropractic Clinics, Physical Therapy facilities, Rehabilitation Centers, Hand Surgeons, Foot and Ankle doctors, and all other areas of medicine.
We estimate that over 95 percent of all civil drunk driving cases our office handles are settled without a lawsuit. Lawsuits can be very expensive, stressful, and time consuming, although we have litigation attorneys on staff to file a lawsuit and take your case to trial if necessary. Our law firm has settled cases with nearly every automobile insurance company in the state of Florida, including GEICO, Progressive, State Farm, Allstate, US Security, United Auto, MetLife, Ocean Harbor, USAA, Zurich American, Safeco, AIG, Nationwide, Response, Unitrin Direct, Liberty Mutual, Lincoln General, St Paul Travelers, and esurance. We are not afraid to take on the big automobile insurance companies.
Crime is estimated to cause $105 billion in medical expenses, lost earnings, and costs for victim services per year, according to Miller et al. (1996). Victim Costs and Consequences: A New Look. Washington, DC: National Institute of Justice, U.S. Department of Justice. Due to statutes of limitations, the time to bring a claim is limited. It is important to consult with a drunk driving collision victim's rights advocate and lawyer immediately to protect your legal rights. Our office will fight to recover any loss of earning capacity, past medical expenses, future medical expenses, lost wages, emotional damages, pain and suffering, loss of companionship and consortium, and mental anguish allowed by law for the drunk driving victim or their estate and family.
Contact Drunk Driving Victim's Rights Advocate and Lawyer Jason Turchin today to see how our office can assist you. We handle cases throughout the entire state of Florida (FL) and Washington, District of Columbia (DC) and are available for co-counsel arrangements and consultation throughout the country. Our legal team will prosecute civil drunk driving cases in every county and city in Florida including Miami, Ft Lauderdale, Tampa, Orlando, Ocala, Largo, Key West, Islamorada, West Palm Beach, Stuart, Treasure Coast, Jupiter, Clearwater, South Beach, Miami Beach, Aventura, Liberty City, Miami Dade County, Broward County, Palm Beach County, and Brevard County, just to name a few.
Call us today at 888-988-4284 for a free consultation. Our law firm is available 24 hour a day 7 days a week including weekends and holidays to discuss your potential civil drunk driving case.
Client Reviews
Get in Touch
1

Free Consultation

2

Available 24/7

3

Serving Florida, NJ, NY, and Washington, DC.
Fill out the contact form or call us at
(800) 337-7755
to schedule your free consultation.