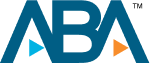 What is the Tort Threshold in Florida?
Florida Statutes section 627.737(2) says in part that in any action for personal injury, sickness or disease arising out of a car accident, the injured person may recover money for pain, suffering, mental anguish, and inconvenience if the injury or disease consists in whole or in part of:
Significant and permanent loss of an important bodily function.
Permanent injury within a reasonable degree of medical probability, other than scarring or disfigurement.
Significant and permanent scarring or disfigurement.
Death.
One of the most common defenses in a Florida car accident lawsuit is that the plaintiff did not suffer a permanent injury. This is not absolute however. The question is whether the plaintiff sustained a permanent injury within a reasonable degree of medical probability. Defendants may be entitled to obtain their own defense doctor examine the plaintiff to see if their doctor believes the injury is permanent within a reasonable degree of medical probability. The trial may then become a battle of experts. One doctor says the injury is permanent and the other says it is not.
Each case is unique and an experienced attorney who handles car accident lawsuits in Florida should be able to advise you if you may bring a car accident case. For more information, call Florida car accident lawyer Jason Turchin at (800) 337-7755 or submit your case information online.
Florida tort threshold – Miami car accident lawyer – FL permanent injury requirement for car accidents.
Client Reviews
Get in Touch
1

Free Consultation

2

Available 24/7

3

Serving Florida, NJ, NY, and Washington, DC.
Fill out the contact form or call us at
(800) 337-7755
to schedule your free consultation.