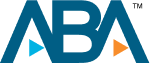 Do I Need a Car Accident Lawyer?
Do I Need a Car Accident Lawyer for an Accident in Florida?
The legal answer is "it depends". Remember that insurance companies are very experienced in handling Florida car accident injury claims. This is the job of an insurance adjuster. The insurance company's bodily injury adjuster may have settled thousands of cases and has skills acquired in settlement negotiations. The insurance company may also have attorneys guiding their negotiations and claims handling. Without the same experience, you could be at a major disadvantage.
Don't get Taken Advantage of by a Florida Insurance Adjuster
If you do not have the experience negotiating Florida accident claims, you may not get as much money as an attorney with the skills and experience handling accident cases.
Don't Settle for Less Than You Deserve
One insurance company was touted as having a motto of "Deny, Delay, Don't Pay". Insurance company adjusters in Florida may be given a settlement range and could try to get you to take as little as possible even if they are allowed to pay more money. One advantage of an experienced Florida Motor Vehicle Accident Attorney is their knowledge of settlement negotiations and case value.
I've Handled More Than 6,500 Accident and Injury Cases
By focusing my practice on accident cases, our office studies the insurance company settlements and trends and can help fight to maximize the amount of money you may collect.
The More We get for You, The More We get for Us
All auto accident cases we handle in Florida are on a contingency fee, which means you do not pay us any money unless we recover money for you. There are no fees or costs if there is no recovery.
Client Reviews
Get in Touch
1

Free Consultation

2

Available 24/7

3

Serving Florida, NJ, NY, and Washington, DC.
Fill out the contact form or call us at
(800) 337-7755
to schedule your free consultation.