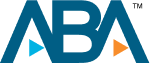 Making Sure Your Home Is Safe From Personal Injuries
Your home is where you should feel safest, but unfortunately, it can also be a place where accidents and personal injuries occur. As a personal injury law firm, we have seen firsthand the devastating effects that home accidents can have on individuals and families. However, there are steps you can take to make sure your home is a safe haven and prevent personal injuries from occurring.
Here are some tips to help you make your home a safer place:
1. Keep your floors clear and clean: One of the most common causes of home accidents is tripping and falling. To prevent this, make sure your floors are clear of clutter and any obstacles. Pay special attention to areas like hallways, stairs, and entryways. Also, make sure to keep your floors clean and dry to prevent slipping accidents.2. Install handrails and grab bars: Handrails and grab bars can provide valuable support and stability, especially in areas like bathrooms and staircases. Install handrails on both sides of stairs and grab bars in showers and bathtubs. These simple additions can help prevent slips and falls and provide extra support for those who need it.3. Secure loose rugs and carpets: Loose rugs and carpets can be a tripping hazard, so make sure they are properly secured to the floor. You can use double-sided tape or slip-resistant padding to keep them in place.4. Use non-slip mats in the bathroom: The bathroom is a particularly hazardous area due to wet floors and slick surfaces. Use non-slip mats inside and outside of the shower or bathtub to prevent slipping accidents.5. Keep walkways and outdoor areas well-lit: Make sure your outdoor walkways and entryways are well-lit to prevent accidents when it is dark outside. Consider installing motion-sensor lights for added safety.6. Keep dangerous items out of reach: Keep dangerous items like cleaning products, sharp objects, and medications out of reach of children and pets. Use childproof locks on cabinets and drawers to prevent access.7. Maintain your home and appliances: Regularly inspect and maintain your home and appliances to prevent accidents caused by faulty equipment. Replace worn-out cords or frayed wires and have your heating and cooling systems serviced regularly.8. Have a fire safety plan: Make sure you have a fire safety plan in place, and that everyone in your household knows what to do in case of a fire. Install smoke detectors throughout your home and replace batteries regularly.9. Consider home modifications for those with disabilities: If someone in your household has a disability, consider making modifications to your home to make it more accessible and safer. This can include adding wheelchair ramps, grab bars, and other assistive devices.10. Stay informed about product recalls: Stay informed about product recalls and make sure any items in your home that have been recalled are either repaired or replaced. You can check for product recalls on the Consumer Product Safety Commission website.
By taking these simple steps, you can significantly reduce the risk of personal injuries in your home. However, accidents can still happen, so it is important to be prepared. Make sure you have a first aid kit on hand and know how to use it. Also, make sure you have the contact information for emergency services readily available.
Miami Personal Injury Lawyers
At the Law Offices of Jason Turchin we are committed to helping those who have been injured in accidents that were not their fault. However, we also believe that prevention is the best practice. By taking steps to make your home a safer place, you can avoid personal injuries and keep your family safe. If you or a loved one was injured due to someone else's negligence, contact our Miami personal injury lawyers. We can help you get the compensation you deserve for your injuries. Get in touch with us today for a free consultation!
We are here to answer any questions or concerns you may have about personal injuries and safety in your home. Give us a call at 954-515-5000.
Client Reviews
Get in Touch
1

Free Consultation

2

Available 24/7

3

Serving Florida, NJ, NY, and Washington, DC.
Fill out the contact form or call us at
(800) 337-7755
to schedule your free consultation.