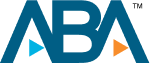 Walmart Injury Lawsuit
Attorneys To File A Walmart Injury Lawsuit In Florida
Walmart, as one of the largest retail chains in the United States, is visited by millions of customers daily. With so many people shopping at their stores, accidents and injuries can occur. If you or a loved one has suffered an injury at a Walmart store in Florida, the Law Offices of Jason Turchin can help you understand your rights and pursue compensation for your injuries. Contact us at 800-337-7755 or speak with one of our chat agents for a free consultation.
Types of Walmart Injuries
Injuries at Walmart stores can happen for various reasons, including:
Slip and fall accidents due to spilled liquids, improperly maintained floors, or other hazards
Falling merchandise from shelves
Shopping cart accidents
Parking lot accidents, such as pedestrian accidents or vehicle collisions
Assaults or other acts of violence due to inadequate security measures
Proving Negligence in a Walmart Injury Lawsuit
To succeed in a Walmart injury lawsuit, you must generally prove that Walmart was negligent and that their negligence caused your injuries. This involves establishing the following elements:
Duty of care: Walmart has a duty to maintain a safe environment for its customers.
Breach of duty: Walmart breached its duty of care by failing to address a hazardous condition or take reasonable steps to prevent an injury.
Causation: Walmart's breach of duty directly caused your injury.
Damages: You suffered damages, such as medical expenses, lost wages, or pain and suffering, as a result of your injury.
Seeking Compensation for Your Walmart Injury
If you can prove negligence in your Walmart injury lawsuit, you may be entitled to compensation for your damages. This can include:
Medical expenses, both current and future
Lost wages and loss of earning capacity
Pain and suffering
Emotional distress
Loss of enjoyment of life
Statute of Limitations for Walmart Injury Lawsuits
In Florida, the statute of limitations for personal injury claims is generally two years from the date of the injury. This means that you have four years from the date of your Walmart injury to file a lawsuit against the company. If you fail to file your claim within this time frame, you may be barred from seeking compensation for your injuries. It is essential to consult with an experienced personal injury attorney as soon as possible to ensure that your claim is filed in a timely manner.
How the Law Offices of Jason Turchin Can Help
Investigate the circumstances surrounding your injury
Gather evidence to support your claim, including store surveillance footage, witness statements, and medical records
Identify and pursue all potential sources of compensation
Negotiate with Walmart and their insurance company on your behalf
Represent you in court if a fair settlement cannot be reached
Our attorneys work on a contingency fee basis, which means that you don't pay any upfront fees or expenses. We only get paid if we recover compensation for you. If we don't win your case, you won't owe us any fees. This allows you to pursue your claim without any financial risk and ensures that we are committed to securing the best possible outcome for your case.
Contact Us for a Free Consultation
If you or a loved one has been injured at a Walmart store, don't wait to seek legal help. Contact the Law Offices of Jason Turchin today at 800-337-7755 or speak with one of our chat agents for a free consultation. Our experienced attorneys are ready to fight for the compensation you deserve and help you on your path to recovery.
Client Reviews
Get in Touch
1

Free Consultation

2

Available 24/7

3

Serving Florida, NJ, NY, and Washington, DC.
Fill out the contact form or call us at
(800) 337-7755
to schedule your free consultation.