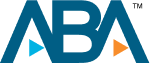 Publix Injury Claims
Florida Publix Injury Claim Attorneys
Florida slip and fall claims and other injury claims are filed often against Publix. If you were injured in Publix, you may have an injury claim entitling you to a settlement against Publix. Call a Publix injury lawyer at the Law Offices of Jason Turchin at (800) 337-7755 or submit your case information online for a free consultation. Since the grand opening of its first store in 1930, Publix has become the icon for Florida residents' supermarket needs. With nearly 800 grocery stores at convenient locations throughout the entire state, no Florida resident is ever too far from their local Publix. With its convenient locations, friendly and hands on customer service, charitable organizations, and community involvement, it's no surprise that Publix has grown to become the preferred supermarket for the average Florida.
Miami Publix Lawyer – Fort Lauderdale Publix Injury Claim Attorney
From the customer favorite "Pub sub" for a quick bite to eat on your lunch break, to filling your monthly prescription, to collecting a week's worth of groceries for the entire family, and even grabbing a lottery ticket, Publix is supposed to live up to its famous catchphrase, "where shopping is a pleasure." It's hard to imagine going into a Publix for fresh sushi and walking out on a pair of crutches. Sadly for many customers, shopping is not always a pleasure, and accidents can happen as a result of negligence.
Unfortunately, a supermarket like Publix is a common place to fall victim to a slip and fall accident. Store owners, managers, and employees have a duty to protect their customers from harm by ensuring their premises are free from any hazardous conditions. The results can be tragic and costly to the shopper when an employee fails to exercise reasonable care.

Publix may Be Negligent in Causing or Contributing to Your Injuries
In Florida, store owners have a legal duty to keep their premises reasonably safe and free of any dangerous conditions. If a hazardous condition exists and a store owner or employer fails to warn of or remove the condition, they can be found negligent, and may be liable to those who suffer injuries as a result.
Because Publix is a grocery store, the occasional milk spill or cherries rolling across the floor is not an unusual sight. Sadly, the floors will often go unchecked or left dirty for an unreasonable amount of time. Or alternatively, a spill is quickly cleaned up and removed, but the floor remains wet from the mop. Shoppers who are unaware of spills and who are not put on notice of a wet floor are at a huge risk of injury due to a slip and fall. While spilled food and drink as well as a wet floor without a caution sign are the most common ways in which accidents can occur, there are several ways in which shoppers can get injured at Publix. Slippery floor mats, loose boxes and other debris in the aisles, old shopping carts, and poorly stacked items have all left many customers with serious injuries and could lead Publix to be responsible for a money settlement to resolve a Publix injury claim.
Injury From a Slip and Fall at Publix
A slip and fall at Publix can cause common injuries such as fractures, sprains, muscle spasms, lacerations, concussions and other head injuries, and in some cases death. Many customers who slip and fall, on the other hand, do not experience any immediate pain, and may be quick to shrug the incident off due to embarrassment. Far too often, however, the pain rears its ugly head in the days or sometimes weeks following the accident. For this reason, it is important to immediately file an incident report in the store whenever an accident occurs, or at least put them on notice, even if you are not in any immediate pain. It is also important to be checked out by a doctor right away to treat any neck, back, shoulder, and head pain that may occur as a result of the fall.
Publix Injury Lawyers
While Publix is generally thought to provide a safe, welcoming, and positive shopping experience to all who enter the store, the Publix slip and fall attorneys at the Law Offices of Jason Turchin know that far too often, this simply is not the case for so many shoppers. If you or a loved one was injured at Publix, our experienced Publix injury attorneys want to help you recover the damages from your injuries that you are entitled to. For a free consultation, call (800) 337-7755 today.
We've handled Publix injury claims throughout Florida. Their main claims office is generally in Lakeland, and we can help with claims in Miami, Ft Lauderdale, Weston, Tamarac, Boca Raton, Tampa, Orlando, Ft Myers, Pembroke Pines, Plantation, West Palm Beach and throughout Florida.
Weston Publix Attorney – Orlando Publix Claim Lawyer – Fort Lauderdale Publix Injury Law Firm – Miami Publix Accident Attorneys
Visit Our Social Media Sites as Well for More Information
Client Reviews
Get in Touch
1

Free Consultation

2

Available 24/7

3

Serving Florida, NJ, NY, and Washington, DC.
Fill out the contact form or call us at
(800) 337-7755
to schedule your free consultation.