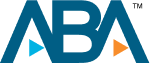 Tampa Pressure Cooker Lawyers
In Need of Experienced Tampa Pressure Cooker Lawyers?
Understanding Pressure Cooker Injuries
Burns from steam or hot liquids
Cuts and lacerations from exploding parts
Scalding injuries from food or liquid
Eye injuries caused by hot steam or flying debris
How the Law Offices of Jason Turchin Can Help
Evaluating your case to determine if you have a valid claim
Gathering evidence, such as medical records, photographs, and witness statements, to support your claim
Identifying responsible parties, including the pressure cooker manufacturer, retailer, or distributor
Negotiating with insurance companies on your behalf
Filing a lawsuit if a fair settlement cannot be reached
Representing you in court, if necessary
Potential Compensation for Pressure Cooker Injuries
Medical expenses, such as hospital bills, surgeries, medications, and ongoing treatment
Lost wages if you are unable to work due to your injuries
Loss of earning capacity if your injuries prevent you from returning to your previous job
Pain and suffering for the physical and emotional pain caused by your injuries
Emotional distress for the psychological impact of the injury
Loss of consortium if your injury has affected your relationship with your spouse or partner
Punitive damages in cases where the manufacturer or other responsible party's actions were particularly egregious or reckless
Contact the Tampa Pressure Cooker Lawyers at the Law Offices of Jason Turchin
Client Reviews
Get in Touch
1

Free Consultation

2

Available 24/7

3

Serving Florida, NJ, NY, and Washington, DC.
Fill out the contact form or call us at
(800) 337-7755
to schedule your free consultation.