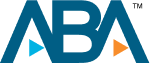 Jersey City Pressure Cooker Lawyers
Experienced Legal Representation for Jersey City Pressure Cooker Injury Victims
Pressure cookers are a popular kitchen appliance designed to save time and energy while cooking. However, when a pressure cooker malfunctions, it can cause severe injuries to those nearby. If you or a loved one has been injured by a pressure cooker, you may be entitled to compensation. The Law Offices of Jason Turchin have experience in handling pressure cooker injury cases and are here to help.
Types of Pressure Cooker Injuries
Pressure cooker injuries can be devastating and may include:
Burns from steam or hot liquid
Cuts and lacerations from shrapnel-like pieces
Eye injuries from hot liquid or steam
Scalding from hot contents
These injuries can be severe and may require extensive medical treatment, rehabilitation, and ongoing care. The experienced personal injury attorneys at the Law Offices of Jason Turchin understand the challenges faced by pressure cooker injury victims and can provide the support and legal guidance needed during this difficult time.
Product Liability and Pressure Cooker Injuries
When a pressure cooker causes harm, the manufacturer or other parties involved in the design, production, and distribution of the appliance may be held responsible for damages. This area of law is known as product liability. There are several types of product liability claims that can be filed in relation to pressure cooker injuries, including:
Design defects – A flaw in the design of the pressure cooker made it inherently unsafe
Manufacturing defects – Errors in the manufacturing process resulted in an unsafe product
Failure to warn – The manufacturer did not provide adequate warnings or instructions for the safe use of the pressure cooker
The Law Offices of Jason Turchin have experience handling product liability cases and can help you determine the best course of action for your unique situation.
Compensation for Pressure Cooker Injury Victims
Victims of pressure cooker injuries may be entitled to compensation for damages such as:
Medical expenses
Lost wages
Pain and suffering
Emotional distress
Loss of enjoyment of life
Our team of attorneys will work diligently to help you obtain the maximum compensation for your injuries and losses.
Contact Jersey City Pressure Cooker Lawyers Today
If you or a loved one has suffered a pressure cooker injury, it is crucial to act quickly. Time is of the essence in these cases, as there are strict deadlines for filing a claim. The experienced Jersey City Pressure Cooker Lawyers at the Law Offices of Jason Turchin are here to help guide you through the legal process and ensure your rights are protected. If you have to file a pressure cooker lawsuit in NJ, our lawyers have handled numerous cases and can help walk you through the process. Pressure cooker lawsuits can be very complex and time consuming. Oftentimes, it is very difficult to get a pressure cooker settlement without filing a lawsuit. Many companies who sell pressure cookers have intricate contracts with manufacturers and distributors detailing who is responsible for any claims. Some manufacturers will not entertain a claim until a lawsuit is actually filed in court. Our pressure cooker lawsuit attorneys can help fight these companies to get you the compensation you deserve. 
Call our lawyers with experience in pressure cooker cases today at 800-337-7755 for a free consultation, or fill out our contact form. You can also Chat with our agents today.
Client Reviews
Get in Touch
1

Free Consultation

2

Available 24/7

3

Serving Florida, NJ, NY, and Washington, DC.
Fill out the contact form or call us at
(800) 337-7755
to schedule your free consultation.