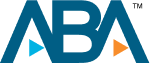 Sensio Bella Pressure Cooker Recall Lawsuit
RECALL ALERT: Sensio Pressure Cookers May Pose a Burn Hazard!
The U.S. Consumer Product Safety Commission has announced an urgent recall of Sensio's Bella, Bella Pro Series, Cooks, and Crux Electric and Stovetop Pressure Cookers. These products have been identified as causing burn hazards. The pressure cooker's lid can malfunction. It may unlock and be removed unexpectedly during use, leading to potential burns from the hot contents splashing out. The pressure cooker lawyers at the Law Offices of Jason Turchin are handling numerous Sensio pressure cooker lawsuits.
Models in the Pressure Cooker Recall:
Bella
14467 – 6-Qt
14570 – 6-Qt
14595 – 8-Qt
14682 – 8-Qt
14710 – 6-Qt
14718 – 8-Qt
14719 – 6-Qt
14780 – 10-Qt
JY-PC20US-5P – 5-Qt
JYPC24US-8P – 8-Qt
JY-PC26US-11P – 12-Qt
Bella Pro Series
Crux
Cooks
Sensio Bella Pressure Cooker Lawsuits
Our team at the Law Offices of Jason Turchin has filed numerous pressure cooker lawsuits, especially against Sensio. We commend the efforts behind this recall, aiming to protect consumers. However, recall refunds won't cover the physical and emotional trauma of burn injuries. For victims, we can help in seeking compensation beyond the product's purchase price.
If you or someone you know has been injured due to a malfunctioning Sensio pressure cooker, you may be entitled to compensation for medical expenses, pain and suffering, and potential future damages.
Were You Affected?
Our law firm has experience in product liability cases, representing victims nationwide who have been injured by defective products. We've handled hundreds of pressure cooker lawsuits and claims against not just Sensio, but also Tristar Products, Sunbeam, Instant Brands, and other pressure cooker companies.
To see if you qualify for a pressure cooker lawsuit against Sensio or any other brand:
📞 Call Us: 954-945-7830
🌐 Chat with us now
Remember, a product recall refund is just the beginning. Don't let a defective product harm you without seeking the compensation you deserve.
Reach out today to discuss your potential case!
Understanding Product Liability Claims:
When you purchase a product, you trust that it will function as intended and be safe to use. However, when products fail to meet these expectations and cause harm, product liability may come into play. A product liability claim is a legal action taken against the manufacturer, distributor, or seller of a product for releasing a product that is defective or potentially harmful to consumers. There are typically three types of defects that can lead to such a claim: design defects, manufacturing defects, and marketing (or warning) defects.
Potential Injuries from a Defective Pressure Cooker:
Pressure cookers are useful kitchen appliances, but when defective, they can be dangerous. Some potential injuries include:
Burns: The most common injury, ranging from first-degree to third-degree burns. These can occur if the contents splash out or if steam escapes unexpectedly.
Scalds: Similar to burns but caused by hot liquids, these can damage the skin severely.
Eye injuries: The forceful ejection of steam or liquid can harm the eyes, leading to temporary or permanent vision issues.
Blast injuries: In extreme cases, the pressure buildup can cause the cooker to explode, leading to cuts, bruises, or more severe injuries.
Emotional and psychological trauma: Beyond the physical injuries, the shock of such an incident can have lasting emotional impacts.
Free Consultation With A Pressure Cooker Lawyer
If you or a loved one has suffered because of a defective pressure cooker, you may have rights. Manufacturers are responsible for ensuring their products are safe for consumers. When they fail in this duty, they should be held accountable.
Don't suffer in silence. Seek medical attention for your injuries, gather any evidence (like the defective product and any medical reports), and contact a professional with experience in product liability claims.
Our team at the Law Offices of Jason Turchin is here to help. Our dedicated professionals have a deep understanding of product liability and have helped countless clients like you. Every case is different. Let us evaluate your Sensio pressure cooker claim to see if you may be entitled to compensation.
📞 Call Us Now at 954-945-7830
Client Reviews
Get in Touch
1

Free Consultation

2

Available 24/7

3

Serving Florida, NJ, NY, and Washington, DC.
Fill out the contact form or call us at
(800) 337-7755
to schedule your free consultation.