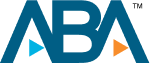 Interest Payments on Life Insurance Proceeds
Under Florida Statute section 627.4615, if you are the beneficiary under a Florida life insurance policy, you should get paid the policy benefits plus interest. If you received life insurance benefits without interest in Florida, call me at 800-337-7755 for a free consultation.
Under Florida's life insurance law, when a policy provides for payment of its proceeds in a lump sum upon the death of the insured, the payment must include interest, at an annual rate equal to or greater than the Moody's Corporate Bond Yield Average-Monthly Average Corporate as of the day the claim was received, from the date the insurer receives written due proof of death of the insured.
If you received life insurance benefits, but the payment did not include interest from the date the life insurer received written proof of death of the insured, you may have an additional claim for interest payments. Our office can handle life insurance interest claims on a contingency fee, and may get our fees and costs paid for by the life insurance company.
Visit our Social Media Sites as well for more information:
Facebook – LinkedIn – Twitter – Our Blog
Client Reviews
Get in Touch
1

Free Consultation

2

Available 24/7

3

Serving Florida, NJ, NY, and Washington, DC.
Fill out the contact form or call us at
(800) 337-7755
to schedule your free consultation.