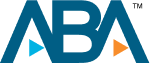 Miami Car Injury Lawyers
Car Accident Lawyers in Miami – Get the Compensation You Deserve
At the Law Offices of Jason Turchin, our experienced Miami car accident lawyers understand the devastating impact that a car accident can have on your life. We are dedicated to helping you navigate the complex legal process and fighting for the compensation you deserve for your injuries, lost wages, and other damages. Call us at 800-337-7755 for a free consultation or chat with our representatives today. We are on call and open late to help with your new car crash case.
Why Choose the Law Offices of Jason Turchin for Your Car Accident Case?
Our legal team has more than 20 years of experience in handling car accident cases throughout Miami and the surrounding areas. Here's why you should trust us with your case:
Experience: Our attorneys have years of experience handling car accident claims and have a deep understanding of Florida's personal injury laws.
Personalized Attention: We believe in giving each client the personalized attention they deserve, ensuring we understand every aspect of your case and keeping you informed throughout the process.
Aggressive Representation: Our lawyers are committed to fighting for your rights and will not hesitate to take your case to court if necessary to secure the compensation you deserve.
No Fees Unless We Win: We work on a contingency fee basis, which means you won't pay any legal fees unless we successfully recover compensation on your behalf.
Types of Car Accidents We Handle
Our Miami car accident lawyers have experience handling a wide variety of car accident cases, including:
Rear-end collisions
Head-on collisions
T-bone accidents
Hit-and-run accidents
Distracted driving accidents
Common Injuries in Car Accidents
Car accidents can lead to a wide range of injuries, some of which can have long-lasting effects on your health and well-being. Common injuries in car accidents include:
Whiplash
Traumatic brain injuries
Fractures
Spinal cord injuries
Soft tissue injuries
Burns
Internal injuries
Steps to Take After a Car Accident
Following a car accident, it's crucial to take the necessary steps to protect your rights and ensure the best possible outcome for your case. Here's what you should do:
Call 911 and report the accident.
Seek medical attention immediately.
Gather evidence at the scene, such as photos and contact information for witnesses.
Notify your insurance company.
Contact an experienced car accident attorney.
Contact Our Miami Car Accident Lawyers Today
If you or a loved one has been injured in a car accident in Miami, don't wait to seek the legal representation you deserve. Contact the Law Offices of Jason Turchin today at 800-337-7755 or fill out our online contact form to schedule a free, no-obligation consultation. Let our skilled and compassionate Miami car accident lawyers help you on the road to recovery.
Miami Car Accident Case Example
Our Miami car accident lawyers have represented numerous clients in their car accident claims. One such case involved a client who was rear-ended by a distracted driver on I-95. Our client sustained significant injuries, including a herniated disc and a fractured arm. Through diligent investigation, negotiation, and litigation, we secured a substantial settlement for our client that covered their medical expenses, lost wages, and pain and suffering. Every case is different and we can review your particular case to see what compensation you may be entitled to collect. Prior results do not guarantee future successes.
Understanding Insurance Coverages in Miami Car Accidents
Florida's complex insurance laws can make it challenging to navigate the claims process after a car accident. Some of the insurance coverages that may apply in your case include:
Personal Injury Protection (PIP): Florida is a no-fault state, meaning that all drivers are required to carry a minimum of $10,000 in PIP coverage. This coverage will pay for your medical bills and lost wages up to the policy limit, regardless of who was at fault for the accident.Bodily Injury Liability (BI): This coverage is optional in Florida but can be crucial in accidents where you were at-fault, or if someone else was at fault and hurt you. BI coverage can compensate the injured party for medical expenses, lost wages, and pain and suffering.Uninsured/Underinsured Motorist (UM/UIM) Coverage: This optional coverage protects you if the at-fault driver has no insurance or inadequate insurance to cover your damages. UM/UIM coverage can be a valuable safeguard in the event of a serious accident.
Help for Victims of Uninsured Drivers
If you're injured in an accident caused by an uninsured driver, our Miami car accident lawyers can help you explore your options for obtaining compensation. We can assist you in filing a claim with your own insurance company under your UM/UIM coverage, or we can explore alternative avenues for compensation, such as pursuing a personal injury lawsuit against the at-fault driver.
The Miami Car Accident Lawsuit Process
A Miami car accident lawsuit typically involves the following stages:
Consultation: Meet with our experienced car accident attorneys for a free consultation to discuss your case and evaluate your legal options.
Investigation: Our legal team will thoroughly investigate your accident, gathering evidence, interviewing witnesses, and consulting with experts to build a strong case on your behalf.
Demand and Negotiation: We may send a demand package to the at-fault party's insurance company outlining your damages and requesting compensation. Our attorneys will then negotiate with the insurer to reach a fair settlement.
Filing a Lawsuit: If the insurance company refuses to offer a fair settlement, we can file a personal injury lawsuit on your behalf and prepare for trial.
Discovery: During the discovery phase, both sides exchange evidence, and depositions may be taken. This process helps us gather additional information to strengthen your case.
Trial: If your case proceeds to trial, our skilled litigators will present your case in court, advocating for your right to compensation.
If you or a loved one has been injured in a Miami car accident, the Law Offices of Jason Turchin is here to help. Contact us today to schedule a free consultation and let our experienced car accident attorneys in Miami guide you through the legal process, fighting for the compensation you deserve.
Client Reviews
Get in Touch
1

Free Consultation

2

Available 24/7

3

Serving Florida, NJ, NY, and Washington, DC.
Fill out the contact form or call us at
(800) 337-7755
to schedule your free consultation.