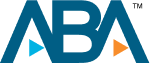 Bodily Injury Coverage
Bodily Injury Insurance and Claims: Your Florida Car Accident Lawyers
Car accidents can be devastating, especially when they result in serious bodily injuries. The aftermath can leave you feeling overwhelmed and unsure of your rights. At the Law Offices of Jason Turchin, our team of experienced Florida car accident lawyers can help guide you through the process of understanding bodily injury insurance and pursuing claims for the compensation you deserve. Call us today at 800-337-7755 or take advantage of our free chat for a no-obligation consultation.
What is Bodily Injury Insurance Coverage?
Bodily injury insurance, also known as bodily injury liability coverage, is a type of auto insurance that covers the costs associated with injuries sustained by other people in a car accident for which you are found to be at fault. This coverage is designed to protect you from financial losses due to medical bills, lost wages, and pain and suffering experienced by the injured party. In Florida, bodily injury coverage is not mandatory; however, it is highly recommended as it provides a crucial layer of protection in case of an accident.
How and When Does Bodily Injury Coverage Apply to a Florida Car Accident?
In Florida, if you are found to be at fault in a car accident that results in injuries to another person, your bodily injury insurance coverage will come into play. This coverage will pay for the damages you are legally responsible for, up to your policy limits. It is essential to understand that bodily injury coverage does not apply to your own injuries, but rather to those of the other party involved in the accident.
It's crucial to have adequate bodily injury coverage, as Florida is a no-fault state. This means that each party's insurance company covers their own medical expenses, regardless of who caused the accident. However, if the injured party's damages exceed their own personal injury protection (PIP) coverage, they can file a claim against the at-fault driver's bodily injury insurance to seek additional compensation.
Types of Injuries Common in Car Accidents
Car accidents can result in various types of injuries, ranging from minor to severe. Some of the most common injuries sustained in car accidents include:
Whiplash and other soft tissue injuries
Broken bones
Head and traumatic brain injuries (TBIs)
Spinal cord injuries and paralysis
Internal organ damage
Disfigurement and scarring
Emotional trauma and post-traumatic stress disorder (PTSD)
It is crucial to seek immediate medical attention following a car accident, especially if you feel any pain or symptoms. Some injuries may not be immediately apparent and could worsen over time without proper treatment.
How the Law Offices of Jason Turchin Can Help
At the Law Offices of Jason Turchin, our Florida car accident lawyers understand the complexities of bodily injury insurance claims and the challenges faced by accident victims. Our team is committed to providing personalized and compassionate legal representation while pursuing the maximum compensation for your injuries.
When you choose the Law Offices of Jason Turchin to represent you, we can:
Thoroughly investigate the details of your accident to determine fault and liability
Communicate with insurance companies on your behalf, protecting your rights and interests
Compile and present relevant evidence, such as medical records, police reports, and witness statements, to support your claim
Negotiate with insurance adjusters to reach a fair settlement
Take your case to court, if necessary, to fight for the compensation you deserve
With our extensive experience in handling Florida car accident cases, you can trust the Law Offices of Jason Turchin to advocate for your best interests and ensure that you receive the justice you deserve.
Free Consultation and No Fee Guarantee
We understand that dealing with the aftermath of a car accident can be stressful and financially challenging. That's why we offer a free consultation to discuss your case and explore your legal options. During this consultation, we will provide you with an honest assessment of your case and answer any questions you may have about the claims process.
At the Law Offices of Jason Turchin, we also believe that everyone should have access to quality legal representation, regardless of their financial situation. That's why we offer a no fee guarantee. This means that you will not pay any attorney fees or costs unless we successfully recover compensation on your behalf. We take the financial risk so you can focus on healing and recovery.
Contact Us Today
If you or a loved one has been injured in a car accident in Florida, don't wait any longer to seek the help you need. Contact the Law Offices of Jason Turchin today at 800-337-7755 or take advantage of our free chat to schedule a no-obligation consultation. Let us help you navigate the complex world of bodily injury insurance and claims, and fight for the compensation you deserve.
Client Reviews
Get in Touch
1

Free Consultation

2

Available 24/7

3

Serving Florida, NJ, NY, and Washington, DC.
Fill out the contact form or call us at
(800) 337-7755
to schedule your free consultation.