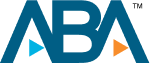 Manhattan Pressure Cooker Lawyers
Pressure cookers can be a useful tool in the kitchen, offering a fast and efficient method of cooking. But, when they malfunction, the results can be devastating, leading to severe injuries and significant damage. At the Law Offices of Jason Turchin, we have experience in dealing with pressure cooker injury cases, providing guidance and representation for those who have suffered as a result of these accidents in Manhattan.
Understanding Pressure Cooker Injuries
Pressure cookers operate using the principle of steam pressure. A sealed pot, with a lot of steam inside, builds up high pressure, which helps food cook faster. However, this high pressure can pose a significant risk if the pressure cooker malfunctions. From minor burns to serious blast injuries, the impact can be life-changing.
Pressure cooker injuries might not be as common as other types of personal injuries, but they can be equally devastating. Injuries can occur due to various reasons such as a faulty safety valve, a sudden release of pressure, or an improperly secured lid. If you or someone close to you have been a victim of a pressure cooker accident, we can provide assistance in navigating through the complexities of such cases.
What Can Our Manhattan Pressure Cooker Lawyers Do For You?
At the Law Offices of Jason Turchin, our team can help guide you through the legal process following a pressure cooker injury. We have experience in understanding the intricacies of personal injury law, including product liability claims related to pressure cooker accidents. We can analyze your case, assess the potential liability of the manufacturer, and guide you on the best course of action.
We can offer assistance in various aspects of the legal process, including:
Evaluating the details of the accident
Assessing medical records
Consulting with product safety experts
Negotiating with insurance companies
If necessary, representing you in court
Visit Product Liability Attorneys to get a detailed understanding of how we can help.
Why Choose Us?
We pride ourselves on offering a supportive, client-centered approach. We understand the physical, emotional, and financial stress that a pressure cooker injury can impose on your life. Thus, we aim to make the legal process as straightforward as possible, minimizing additional stress while pursuing your claim.
Our team of pressure cooker lawyers have significant experience in handling a wide range of personal injury cases, including pressure cooker injuries. At the Law Offices of Jason Turchin, we give every case the attention it deserves, helping you get through this difficult time.
Contact Us
If you or a loved one has been injured by a pressure cooker in Manhattan, don't hesitate to reach out to us for a consultation. Our team can provide the necessary guidance and legal advice tailored to your specific case. Contact us at 954-835-4794 or through our website to discuss your case.
Remember, you don't have to navigate this challenging journey alone. With the Law Offices of Jason Turchin, you can have an experienced team on your side, ready to fight for your rights.
Client Reviews
Get in Touch
1

Free Consultation

2

Available 24/7

3

Serving Florida, NJ, NY, and Washington, DC.
Fill out the contact form or call us at
(800) 337-7755
to schedule your free consultation.