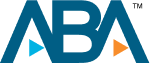 New York City Pressure Cooker Lawyers
Pressure Cooker Lawyers in New York City 
When a pressure cooker malfunctions or is designed poorly, it can lead to severe injuries or even fatalities. If you or a loved one has been injured by a defective pressure cooker in New York City, the experienced team at the Law Offices of Jason Turchin can help. With our experience in handling personal injury cases involving defective products, we understand the complexities involved and can work diligently to protect your rights and seek the compensation you deserve.
Why Choose the Law Offices of Jason Turchin?
Our personal injury lawyers have years of experience in representing clients who have suffered injuries due to defective products, including pressure cookers. We have a thorough understanding of the laws and regulations surrounding these cases and can navigate the legal process effectively to achieve a favorable outcome for our clients. You can trust our team to provide compassionate and dedicated legal representation when you need it most.
Common Pressure Cooker Injuries
Pressure cookers are designed to cook food quickly by using high pressure and heat. However, when a pressure cooker is faulty or improperly used, it can cause various injuries, such as:
Burn injuries from hot liquids or steam
Lacerations from broken or shattered parts
Eye injuries caused by exploding contents
Scalding injuries from hot surfaces or contents
Severe traumatic injuries due to explosions
If you have sustained any of these injuries or other harm due to a pressure cooker incident, it's crucial to seek legal assistance from a knowledgeable New York City pressure cooker lawyer as soon as possible.
Understanding Product Liability Law
Product liability law allows individuals who have been injured by defective products to seek compensation from the responsible parties, such as the manufacturer, distributor, or retailer. There are typically three types of product liability claims:
Design defects: When a product is inherently dangerous due to a flaw in its design
Manufacturing defects: When a product becomes unsafe during the production process
Failure to warn: When a product lacks proper instructions or warnings, leading to injury
Our experienced product liability attorneys can review your case and determine which type of claim applies to your situation. We can then develop a strong legal strategy to pursue the compensation you need for your injuries.
Compensation for Pressure Cooker Injuries
If you have been injured by a defective pressure cooker, you may be entitled to compensation for various damages, including:
Medical expenses, both current and future
Lost wages and loss of earning capacity
Pain and suffering
Emotional distress
Disability or disfigurement
Loss of enjoyment of life
At the Law Offices of Jason Turchin, our New York City pressure cooker lawyers will carefully evaluate your case to determine the full extent of your damages and pursue the maximum compensation you deserve for your injuries and losses.
Statute of Limitations for Pressure Cooker Injury Claims
It's essential to be aware that there is a limited time frame within which you can file a personal injury claim for pressure cooker injuries. The statute of limitations in New York typically allows three years from the date of injury to file a claim. However, specific circumstances can affect this time limit. It's vital to consult with an experienced attorney as soon as possible to ensure your rights are protected and your claim is filed within the required time frame.
Contact Our New York City Pressure Cooker Lawyers Today
If you or a loved one has suffered an injury due to a defective pressure cooker in New York City, don't wait to seek legal help. The experienced team at the Law Offices of Jason Turchin is here to assist you throughout the legal process and fight for the compensation you need to recover from your injuries. To schedule a free, no-obligation consultation, call us today at 800-337-7755 or complete our online contact form.
Don't let a pressure cooker injury derail your life. Let the experienced and compassionate legal team at the Law Offices of Jason Turchin help you navigate the complex legal process and pursue the justice and compensation you deserve.
Client Reviews
Get in Touch
1

Free Consultation

2

Available 24/7

3

Serving Florida, NJ, NY, and Washington, DC.
Fill out the contact form or call us at
(800) 337-7755
to schedule your free consultation.