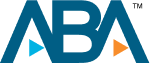 Coral Springs Car Accident Lawyers
Protecting Your Rights and Securing the Compensation You Deserve in a Coral Springs Car Accident
Legal Representation for Car Accident Victims in Coral Springs, Florida
Coral Springs, located in Broward County, Florida, is known for its family-friendly neighborhoods, top-rated schools, and beautiful parks. However, car accidents can still occur on the city's roads and highways, leading to severe injuries and significant financial burdens. If you or a loved one has been injured in a car accident in Coral Springs, the experienced attorneys at the Law Offices of Jason Turchin are here to help. Contact us at 800-337-7755 for a free consultation.
Understanding Car Accident Claims in Coral Springs
Car accidents in Coral Springs can result from various factors, such as driver negligence, vehicle defects, and hazardous road conditions. Our attorneys are prepared to handle a wide range of car accident cases, including:
Rear-end collisions
Head-on collisions
Side-impact crashes
Rollover accidents
Hit-and-run incidents
Intersection accidents
DUI-related accidents
Uber and Lyft Claims
Rideshare services like Uber and Lyft have become increasingly popular in Coral Springs, making transportation more accessible for residents and visitors alike. However, rideshare drivers are not immune to accidents, and passengers may suffer injuries as a result. Our attorneys have experience handling Uber and Lyft claims and can help you navigate the complexities of rideshare insurance policies and pursue the compensation you deserve.
Steps to Take After a Car Accident
Taking the right steps after a car accident can protect your rights and strengthen your claim. Here are some important steps to follow:
Call 911 and report the accident to the police.
Seek medical attention for any injuries, even if they appear minor at first.
Exchange contact and insurance information with the other drivers involved.
Document the accident scene by taking photos of your injuries, property damage, and any relevant road conditions.
Obtain contact information from any witnesses who saw the accident.
Consult with a Coral Springs car accident attorney as soon as possible.
Pursuing Compensation for Your Injuries
Injuries from car accidents can be severe and may require extensive medical treatment and time away from work. Our attorneys can work tirelessly to help you obtain compensation for:
Medical expenses, including hospital bills, rehabilitation, and ongoing care
Lost wages and loss of earning capacity
Pain and suffering
Property damage
Emotional distress
Why Choose the Law Offices of Jason Turchin
Track Record of Experience – Our attorneys have handled more than 1,000 car accident claims, including many in Coral Springs and throughout Florida. We understand the unique challenges of these cases and are committed to helping you achieve the best possible outcome.
Personalized Attention – We believe in providing personalized attention to each client, ensuring that your needs and concerns are addressed throughout the legal process.
Aggressive Negotiation – Our attorneys can negotiate aggressively with insurance companies and at-fault parties to secure the maximum compensation for your injuries and losses.
Dedication to Your Case – We are dedicated to protecting your rights and pursuing justice on your behalf, whether through settlement negotiations or litigation.
Contact Us for a Free Consultation
If you or a loved one has been injured in a car accident in Coral Springs, Florida, don't hesitate to seek legal help. Contact the Law Offices of Jason Turchin today at 800-337-7755 for a free consultation. Our car accident attorneys are ready to help you navigate the claims process and fight for the compensation you deserve.
Client Reviews
Get in Touch
1

Free Consultation

2

Available 24/7

3

Serving Florida, NJ, NY, and Washington, DC.
Fill out the contact form or call us at
(800) 337-7755
to schedule your free consultation.