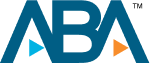 Key West Car Injury Lawyers
Auto Injury Lawyers in Key West
Experienced Legal Assistance for Car Accident Victims in Key West
Key West, the southernmost point in the United States, is known for its beautiful beaches, historic landmarks, and vibrant culture. Despite its picturesque setting, however, car accidents can and do occur in Key West, resulting in significant physical, emotional, and financial challenges for those involved. If you have been injured in an auto accident in Key West, the Law Offices of Jason Turchin can provide experienced legal assistance to help you obtain the compensation you deserve. Contact us today at 800-337-7755 for a free consultation and let our experienced attorneys guide you through the complexities of Florida auto injury law.
Why You Need a Key West Auto Injury Lawyer:
Navigating the aftermath of a car accident can be overwhelming, and the legal process can be complex and time-consuming. Hiring an experienced Key West auto injury lawyer can provide you with several benefits, including:
Experience in Florida auto injury law: Our attorneys have a deep understanding of Florida's auto injury laws and can help you navigate the legal process with confidence.
Experienced negotiation: We can negotiate with insurance companies on your behalf, ensuring that you receive a fair settlement that adequately covers your medical expenses, lost wages, and other damages.
Thorough case preparation: Our legal team can gather evidence, consult with experts, and build a strong case in support of your claim.
Litigation support: If your case goes to trial, our experienced attorneys can present a compelling case to the judge or jury and advocate for your best interests.
Types of Auto Accidents We Handle:
Car accidents can occur in many different ways, and our experienced Key West auto injury lawyers are equipped to handle a wide range of accident types, including:
Rear-end collisions
Side-impact crashes
Head-on collisions
Rollover accidents
Hit-and-run accidents
Multi-vehicle accidents
Motorcycle accidents
Pedestrian accidents
Bicycle accidents
Commercial vehicle accidents, such as truck or bus accidents
No matter the circumstances of your accident, our legal team is prepared to offer the guidance and support you need to pursue a successful claim.
Common Causes of Auto Accidents in Key West:
Various factors can contribute to car accidents in Key West, including:
Distracted driving: Texting, eating, or engaging in other activities that divert a driver's attention from the road can result in a collision.
Drunk or drugged driving: Driving under the influence of alcohol or drugs can impair a driver's judgment, reaction time, and overall ability to operate a vehicle safely.
Speeding: Excessive speed is a leading cause of auto accidents, as it reduces a driver's ability to react to hazards and increases the likelihood of severe injuries.
Aggressive driving: Tailgating, weaving in and out of traffic, and other aggressive driving behaviors can lead to serious accidents.
Weather conditions: Rain, fog, and other adverse weather conditions can reduce visibility and create slippery road surfaces, increasing the risk of accidents.
Roadway hazards: Potholes, debris, and other roadway hazards can cause drivers to lose control of their vehicles and result in a collision.
Mechanical defects: Faulty brakes, tire blowouts, and other mechanical failures can contribute to accidents.
Our attorneys can carefully investigate the circumstances of your accident to identify the responsible parties and hold them accountable for their actions.
Understanding Florida's No-Fault Insurance System:
Florida operates under a no-fault insurance system, which means that in the event of a car accident, each driver's insurance policy covers their own medical expenses and lost wages, regardless of who was at fault. However, if your injuries are severe or if the accident resulted in a significant financial burden, you may be able to pursue additional compensation through a personal injury lawsuit against the at-fault party. Our experienced Key West auto injury lawyers can help you understand your rights under Florida's no-fault insurance system and determine the best course of action for your specific situation.
What Compensation Can You Recover in an Auto Injury Claim?
If you have been injured in a car accident in Key West, you may be entitled to compensation for various types of damages, including:
Medical expenses: This includes both past and future medical bills related to your injuries, such as hospital stays, surgeries, physical therapy, and medications.
Lost wages: If your injuries have caused you to miss work or have limited your ability to earn income in the future, you may be compensated for lost wages.
Pain and suffering: You may be eligible to recover compensation for the physical pain and emotional distress caused by your injuries.
Property damage: If your vehicle or other personal property was damaged in the accident, you may be able to recover the cost of repairs or replacement.
Loss of consortium: In some cases, a spouse may be entitled to compensation for the loss of companionship, affection, and support resulting from their partner's injuries.
Our Key West auto injury lawyers will work diligently to ensure that you receive the maximum compensation available for your specific circumstances.
Handling Cases in Key West Courts:
At the Law Offices of Jason Turchin, our experienced attorneys are prepared to handle auto injury cases in all courts in Key West and Monroe County, including:
Circuit and County Courts: We represent clients in cases filed in the Monroe County Circuit Court and County Court, ensuring that their rights are protected and their interests are represented throughout the legal process.
Federal Courts: Our experienced lawyers are also equipped to handle cases in the federal courts that oversee claims in Key West, such as the United States District Court for the Southern District of Florida.
Stages of the Auto Injury Lawsuit Process:
The auto injury lawsuit process can be lengthy and complex, but our experienced Key West attorneys can guide you through each stage, including:
Initial consultation and case evaluation: We can review the details of your case, assess the strength of your claim, and discuss your legal options.
Investigation and evidence gathering: Our legal team can gather all necessary evidence, such as medical records, accident reports, and witness statements, to support your claim.
Filing a lawsuit: If a fair settlement cannot be reached through negotiations with the insurance company, our attorneys can file a lawsuit on your behalf.
Discovery: During the discovery phase, both parties may exchange information and evidence related to the case.
Settlement negotiations: Our experienced negotiators will work to reach a fair settlement with the insurance company or the at-fault party, aiming to resolve the case without the need for a trial.
Trial and litigation: If a settlement cannot be reached, our experienced trial lawyers can advocate on your behalf in court, presenting a compelling case to the judge or jury.
Contact Our Key West Auto Injury Lawyers Today:
If you or a loved one has been injured in a car accident in Key West, don't hesitate to contact the Law Offices of Jason Turchin for a free consultation at 800-337-7755. Our experienced team of attorneys is committed to providing expert legal assistance and dedicated support to help you secure the compensation you deserve.
Let our firm guide you through the complexities of the Key West legal landscape and provide the dedication necessary to achieve a successful outcome in your auto injury claim. Reach out to us today and take the first step towards rebuilding your life after a car accident.
Client Reviews
Get in Touch
1

Free Consultation

2

Available 24/7

3

Serving Florida, NJ, NY, and Washington, DC.
Fill out the contact form or call us at
(800) 337-7755
to schedule your free consultation.