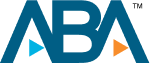 Jupiter Car Injury Lawyers
Car Accident Lawyers in Jupiter, Florida
Compassionate and Experienced Legal Support for Car Accident Victims in Jupiter, Florida
Jupiter, a scenic coastal town in Palm Beach County, Florida, is known for its beautiful beaches, historic lighthouse, and numerous recreational opportunities. While the town offers a high quality of life, accidents can happen on its roads and highways, such as Florida's Turnpike and Indiantown Road. If you or someone you love has been involved in a car accident in Jupiter, the proficient attorneys at the Law Offices of Jason Turchin can offer you legal representation and assistance. Contact us today at 800-337-7755 for a free consultation.
The Value of Hiring a Car Accident Lawyer:
Dealing with the aftermath of a car accident can be daunting, particularly when faced with insurance companies, mounting medical bills, and your own recovery. A proficient car accident lawyer can help you handle the complexities of your case and ensure you receive fair compensation for your losses. Our legal team at the Law Offices of Jason Turchin can manage every aspect of your case, from collecting evidence to negotiating with insurance providers, so you can concentrate on regaining your health.
Jupiter Car Accident Cases We Handle:
Our car accident attorneys in Jupiter are well-versed in handling a variety of car accident cases, including:
T-bone accidents
Rear-end collisions
Multi-car pileups
Head-on crashes
Accidents involving pedestrians or bicyclists
Hit-and-run incidents
Collisions caused by impaired or distracted drivers
Potential Compensation for Car Accident Victims in Jupiter:
If you've suffered injuries in a car accident in Jupiter, you may be eligible for different types of compensation, such as:
Medical costs: This can cover hospital stays, surgeries, doctor appointments, medications, physical therapy, and any future medical treatment related to your injuries.
Lost income and diminished earning capacity: If your injuries have resulted in missed work or a decreased ability to earn a living in the future, you may be compensated for lost income and reduced earning potential.
Pain and suffering: This type of compensation considers the physical pain and emotional distress caused by your injuries.
Property damage: If your vehicle or other personal property was damaged in the accident, you may be entitled to compensation for repair or replacement costs.
The Claims Process in Jupiter Car Accident Cases:
The claims process for car accident cases in Jupiter can be intricate and time-consuming. Here's a brief overview of what you can expect:
Initial investigation: Once you engage our services, our legal team can start examining your case by collecting evidence, such as police reports, witness statements, and medical documentation, to establish liability and the extent of your damages.
Negotiation phase: After gathering sufficient evidence, we can negotiate with the insurance company representing the at-fault party. Our objective during these negotiations is to reach a fair settlement that adequately compensates you for your injuries and damages.
Filing a lawsuit: If a fair settlement cannot be achieved, we may file a lawsuit on your behalf and proceed with litigation. During this stage, our legal team can continue to build your case and prepare for trial.
Trial: If your case goes to trial, our experienced Jupiter car accident attorneys can present your case to a judge or jury, advocating for the maximum compensation you deserve.
Contact Our Jupiter Car Accident Attorneys Today:
If you or a loved one has been injured in a car accident in Jupiter, don't hesitate to contact the Law Offices of Jason Turchin at 800-337-7755 for a free consultation. Our team of knowledgeable car accident attorneys is committed to helping you secure the compensation necessary for your recovery and moving forward with your life.
Why Choose the Law Offices of Jason Turchin:
Extensive Experience: Our knowledgeable attorneys have a wealth of experience handling car accident cases in Jupiter and throughout Florida. We are well-versed in Florida's car accident laws and understand how to effectively navigate the claims process on your behalf.
Individualized Attention: We take the time to understand each client's unique needs and concerns, allowing us to develop customized legal strategies designed to achieve the best possible outcome for your case.
Tenacious Advocacy: At the Law Offices of Jason Turchin, we are dedicated to aggressively pursuing the compensation our clients deserve. We will work tirelessly to protect your rights and interests, whether that involves negotiating with insurance companies or presenting your case in court.
Contingency Fee Basis: We work on a contingency fee basis, meaning you won't pay any attorney fees unless we successfully recover compensation for you.
Common Causes of Car Accidents in Jupiter:
Car accidents in Jupiter can result from various factors, some of which include:
Distracted driving: Texting, using a GPS, or engaging in any activity that takes a driver's attention away from the road can lead to serious accidents.
Speeding: Driving above the speed limit or too fast for the road conditions is a common cause of accidents in Jupiter.
Aggressive driving: Tailgating, weaving through traffic, and other forms of aggressive driving can put all road users at risk.
Driving under the influence: Alcohol and drug-impaired drivers pose a significant danger on Jupiter's roads.
Poor road conditions: Potholes, uneven surfaces, and other hazards can contribute to accidents, particularly when drivers fail to adjust their driving behavior accordingly.
Next Steps After a Car Accident in Jupiter:
If you've been involved in a car accident in Jupiter, taking the following steps can help protect your rights:
Seek medical attention: Your health should be your top priority. Even if you think your injuries are minor, it's often essential to see a doctor as soon as possible, as some injuries may not be immediately apparent.
Report the accident: Contact the police to report the accident and obtain a copy of the police report, which can contain valuable information to help your case.
Gather evidence: If possible, take photographs of the accident scene, your injuries, and any property damage. Collect contact information from witnesses and other drivers involved in the accident.
Contact an attorney: Reach out to a car accident attorney in Jupiter to discuss your case and explore your legal options.
Get Started Today:
If you or someone you love has been injured in a car accident in Jupiter, Florida, don't wait to seek legal assistance. Contact the Law Offices of Jason Turchin today at 800-337-7755 for a free consultation. Our experienced car accident attorneys are ready to help you pursue the compensation you need to recover and rebuild your life after a devastating accident.
Client Reviews
Get in Touch
1

Free Consultation

2

Available 24/7

3

Serving Florida, NJ, NY, and Washington, DC.
Fill out the contact form or call us at
(800) 337-7755
to schedule your free consultation.