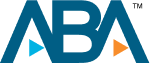 Hialeah Car Accident Lawyers
Pursuing Justice for Accident Victims: Hialeah Car Injury Attorneys 
Experienced Legal Representation for Car Accident Victims in Hialeah
Hialeah, the sixth-largest city in Florida, is known for its vibrant cultural scene, thriving economy, and close-knit community. However, as with any bustling city, car accidents can happen on Hialeah's busy streets, leading to serious injuries and financial hardships. If you or a loved one has been injured in a car accident in Hialeah, the dedicated attorneys at the Law Offices of Jason Turchin are here to help. Contact us at 800-337-7755 for a free consultation.
Common Causes of Car Accidents in Hialeah
Car accidents in Hialeah can occur for various reasons, with some of the most common causes being:
Distracted driving: such as texting or talking on the phone
Speeding: or aggressive driving
Drunk: or impaired driving
Poor weather conditions: such as heavy rain or fog
Failure to yield: or obey traffic signals
Defective vehicle components: such as faulty brakes or tires
Types of Car Accident Cases We Handle
Our attorneys have experience handling a wide variety of car accident cases in Hialeah, including:
Rear-end collisions
T-bone accidents
Head-on crashes
Multi-vehicle pileups
Pedestrian accidents
Motorcycle accidents
Bicycle accidents
Pursuing Compensation for Your Losses
Car accident injuries can be severe, requiring extensive medical treatment, rehabilitation, and time off work. Our attorneys can work diligently to help you seek compensation for:
Medical expenses: including emergency care, surgery, and ongoing treatment
Lost wages: and diminished earning potential
Pain and suffering:
Property damage: such as vehicle repairs or replacement
Emotional trauma: and mental anguish
Why Choose the Law Offices of Jason Turchin
Experience: Our legal team has vast experience handling car accident cases in Hialeah and throughout Florida. We are well-versed in Florida's car accident laws and are committed to helping you navigate the complex claims process.
Compassionate Representation: We understand that car accidents can be traumatic and life-changing events. Our attorneys approach each case with empathy and dedication, providing the support and guidance you need during this difficult time.
Diligent Advocacy: Our primary goal is to secure the maximum compensation for your injuries and losses. We can meticulously investigate your case, gather evidence, and negotiate with insurance companies on your behalf to achieve the best possible outcome.
Open Communication: We believe in keeping our clients informed and involved throughout the legal process. Our attorneys can maintain open lines of communication, ensuring that you understand your rights and options at every stage of your case.
Steps to Take After a Car Accident in Hialeah
Call 911 to report the accident and request medical assistance if necessary.
Exchange contact and insurance information with the other drivers involved.
Document the accident scene by taking photos of the vehicles, road conditions, and any visible injuries.
Seek medical attention even if you believe your injuries are minor. Some injuries may not be immediately apparent.
Consult with a Hialeah car accident attorney as soon as possible to discuss your case and protect your rights.
Contact Us for a Free Consultation
If you or a loved one has been injured in a car accident in Hialeah, Florida, don't wait to seek legal assistance. Contact the Law Offices of Jason Turchin today at 800-337-7755 for a free consultation. Our dedicated car accident attorneys are ready to help you pursue the compensation you need to recover and move forward with your life.
Client Reviews
Get in Touch
1

Free Consultation

2

Available 24/7

3

Serving Florida, NJ, NY, and Washington, DC.
Fill out the contact form or call us at
(800) 337-7755
to schedule your free consultation.