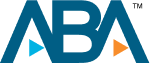 Pembroke Pines Car Injury Lawyers
Dedicated Legal Representation for Car Accident Victims in Pembroke Pines
Protecting Your Rights and Pursuing the Compensation You Deserve in Pembroke Pines, Florida
Pembroke Pines, a thriving city in Broward County, Florida, is known for its beautiful parks, family-friendly atmosphere, and excellent educational opportunities. While the city offers a high quality of life, accidents can happen on its busy roads and highways. If you or someone you love has been involved in a car accident in Pembroke Pines, the attorneys at the Law Offices of Jason Turchin can provide legal representation and support. Contact us today at 800-337-7755 for a free consultation.
Contingency Fee Lawyers:
At the Law Offices of Jason Turchin, we work on a contingency fee basis, which means you don't pay any attorney fees unless we successfully recover compensation for you. This arrangement allows you to access legal representation without worrying about upfront costs or hourly rates. Our goal is to help you receive the compensation you deserve, and our fees are contingent on achieving that outcome.
Steps to Take After a Car Accident:
If you've been involved in a car accident in Pembroke Pines, taking the following steps can help protect your rights and strengthen your claim:
Seek medical attention: Your health should be your top priority. Even if you think your injuries are minor, it may be important to see a doctor as soon as possible, as some injuries may not be immediately apparent.
Report the accident: Contact the police to report the accident and obtain a copy of the police report, which can serve as a guide in your case.
Gather evidence: If possible, take photographs of the accident scene, your injuries, and any property damage. Collect contact information from witnesses and other drivers involved in the accident.
Contact an attorney: Reach out to a car accident attorney in Pembroke Pines to discuss your case and explore your legal options.
Insurance Companies Handling Claims in Florida:
Our experienced car accident attorneys in Pembroke Pines have dealt with various insurance companies that handle claims in Florida, including:
State Farm
Allstate
GEICO
Progressive
Nationwide
USAA
Liberty Mutual
Farmers
Travelers
MetLife
Understanding Florida's No-Fault System:
Florida follows a no-fault insurance system, meaning that after a car accident, you will typically file a claim with your own insurance company, regardless of who was at fault. Every driver in Florida is required to carry Personal Injury Protection (PIP) coverage, which can cover medical expenses and lost wages up to a certain limit. However, if your injuries are severe or meet specific criteria, you may be eligible to file a lawsuit against the at-fault driver for additional compensation.
The Car Accident Lawsuit Process:
The car accident lawsuit process in Pembroke Pines involves several steps, including:
Initial investigation: Our legal team can begin by gathering evidence, such as police reports, witness statements, and medical records, to establish liability and assess the extent of your damages.
Negotiations: We can then negotiate with the at-fault party's insurance company to reach a fair settlement that covers your losses adequately.
Filing a lawsuit: If a satisfactory settlement cannot be reached, we may file a lawsuit on your behalf and proceed to litigation.
Discovery phase: During the discovery phase, both parties may exchange information and evidence, and our legal team can continue building your case.
Trial: If your case goes to trial, our Pembroke Pines car accident attorneys will present your case to a judge or jury, advocating for the compensation you deserve.
Appeal (if necessary): If the outcome of the trial is not favorable, we may consider appealing the decision to a higher court to seek a more just resolution.
Why Choose the Law Offices of Jason Turchin:
Experienced and Knowledgeable Attorneys: Our legal team has extensive experience handling car accident cases in Pembroke Pines and throughout Florida. We are well-versed in the intricacies of Florida's car accident laws and are committed to helping you navigate the complex claims process.
Personalized Representation: We understand that each case is unique, and we tailor our legal strategies to meet your specific needs and circumstances. Our attorneys take the time to listen to your concerns and provide the individualized attention you deserve.
Aggressive Advocacy: Our primary goal is to secure the maximum compensation for your injuries and losses. We strive to pursue justice and will not hesitate to take your case to trial if necessary to protect your rights.
Commitment to Communication: We believe that maintaining open lines of communication is essential to building trust and achieving the best possible outcome for your case. Our attorneys can keep you informed and involved throughout the process.
Contact Us Today:
If you or a loved one has been injured in a car accident in Pembroke Pines, Florida, don't wait to seek legal assistance. Contact the Law Offices of Jason Turchin today at 800-337-7755 for a free consultation. Our dedicated car accident attorneys are ready to help you pursue the compensation you need to recover and move forward with your life.
Client Reviews
Get in Touch
1

Free Consultation

2

Available 24/7

3

Serving Florida, NJ, NY, and Washington, DC.
Fill out the contact form or call us at
(800) 337-7755
to schedule your free consultation.