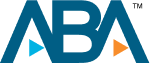 Jacksonville Car Accident Lawyers
Experienced Attorneys Helping You Recover Compensation: Jacksonville Car Injury Attorneys 
In the aftermath of a car accident, our dedicated car injury lawyers in Jacksonville, Florida, can help you secure the compensation you need to recover and rebuild your life.
Car accidents can happen in an instant, but the consequences can last a lifetime. If you have been injured in a car accident in Jacksonville, Florida, you need an experienced car injury attorney by your side to help you navigate the complex legal process and recover the compensation you deserve. At the Law Offices of Jason Turchin, our dedicated team of attorneys is committed to helping you through this difficult time and ensuring that you receive the support you need.
Common Causes of Car Accidents in Jacksonville
Car accidents in Jacksonville can result from various factors, including:
Distracted driving: Texting, talking on the phone, or engaging in other activities while driving can significantly increase the risk of an accident.
Drunk or impaired driving: Alcohol and drug use can impair a driver's ability to operate a vehicle safely, resulting in collisions.
Speeding: Driving above the posted speed limit or too fast for road conditions can lead to serious accidents.
Reckless driving: Aggressive driving behaviors, such as tailgating or weaving in and out of traffic, can cause severe crashes.
Poor road conditions: Potholes, debris, or other road hazards can contribute to accidents, particularly if drivers are not attentive or fail to adjust their speed accordingly.
Regardless of the cause, car accidents can result in severe injuries, property damage, and significant financial losses for those involved.
Steps to Take After a Car Accident in Jacksonville
If you've been involved in a car accident in Jacksonville, it's important to take the following steps to protect your rights and ensure the best possible outcome for your case:
Seek medical attention: Your health and well-being should be your top priority. Obtain medical care as soon as possible if you have any pain, even if your injuries seem minor at first. Documenting your injuries may be important if you make a claim later on.
Report the accident: Notify the police and file an accident report. This documentation may be crucial when pursuing compensation for your injuries.
Gather evidence: Take photos of the accident scene, the vehicles involved, and any visible injuries. Collect contact information from witnesses and other drivers involved in the crash.
Notify your insurance company: Inform your insurance provider of the accident promptly but be cautious in your communications. Avoid admitting fault or providing unnecessary details that could harm your case.
Contact a car injury attorney: An experienced car accident lawyer in Jacksonville can help you understand your rights and guide you through the claims process.
How Our Jacksonville Car Injury Attorneys Can Help
At the Law Offices of Jason Turchin, our experienced car injury attorneys will assist you in various ways, including:
Investigating the accident: We can gather evidence and thoroughly examine the circumstances surrounding your accident to determine fault and liability.
Evaluating your damages: Our attorneys can assess your medical expenses, lost wages, pain and suffering, and other damages to determine the appropriate amount of compensation to seek.
Negotiating with insurance companies: We can handle all communications and negotiations with the insurance companies on your behalf to ensure that your best interests are protected.
Preparing for litigation: If necessary, our attorneys are prepared to take your case to court and aggressively advocate for the compensation you deserve.
Jacksonville Attorneys Near Me
In the aftermath of a car accident, you often need an experienced and compassionate car injury attorney on your side. At the Law Offices of Jason Turchin, we are committed to helping Jacksonville car accident victims recover the compensation they need to heal and move forward. Contact us today at 800-337-7755 for a free consultation to discuss your case and learn how our experienced team can assist you in your pursuit of justice.
Car Accidents Involving Uber or Lyft in Jacksonville
With the popularity of ridesharing services like Uber and Lyft, it's essential to understand your rights if you've been involved in an accident while using one of these services. Our attorneys are well-versed in the unique challenges that ridesharing accident cases present and can help you navigate the complexities of dealing with insurance coverage, liability, and potential claims against the ridesharing company itself.
Car Injury Lawyer Near Me
When searching for a car injury lawyer to handle your case, it's important to choose an attorney with knowledge of the Jacksonville area and its legal system. At the Law Offices of Jason Turchin, our attorneys have extensive experience handling car accident claims in Jacksonville and the surrounding communities. We understand the local laws and court procedures, which allows us to provide you with the personalized, effective representation you deserve.
Jacksonville Federal and State Courts: Where Your Car Injury Claim May Be Handled
Our attorneys handle car injury claims in all Circuit and County Courts in Jacksonville and Duval County, as well as in the federal courts that oversee claims in the area. We are familiar with the intricacies of both state and federal courts and can guide you through each step of the legal process, ensuring your case receives the attention it deserves.
Navigating the Car Accident Lawsuit Process in Jacksonville
The process of filing and pursuing a car accident lawsuit in Jacksonville can be complex and time-consuming. Our experienced car accident attorneys can assist you at every stage of the process, including:
Preparing and filing your complaint: We can draft a detailed complaint outlining your case and the compensation you are seeking, and file it with the appropriate court.
Discovery: Our attorneys can gather relevant evidence, interview witnesses, and exchange information with the opposing party during the discovery phase of your case.
Settlement negotiations: We can negotiate with the at-fault party's insurance company or legal representation in an effort to reach a fair and just settlement on your behalf.
Trial: If a settlement cannot be reached, our attorneys can take your case to trial and present a compelling argument to the judge or jury in order to secure the compensation you deserve.
Don't face the aftermath of a car accident alone – let our experienced Jacksonville car injury attorneys guide you through the legal process and fight for the compensation you need to recover. Call us today at 800-337-7755 for a free consultation, and let us put our experience to work for you.
Client Reviews
Get in Touch
1

Free Consultation

2

Available 24/7

3

Serving Florida, NJ, NY, and Washington, DC.
Fill out the contact form or call us at
(800) 337-7755
to schedule your free consultation.